DON'T QUIT VISUALIZING WHAT YOUR LIFE COULD BE....another lesson from Chief Cruz

If this is your first reading of my continuing series of the subject I titled

You can go to my profile by clicking my name at the bottom
of the page.....I really want you to continue reading
my announcements so that I can wake you up to
the power within you....YES, you have all the
power within you to change your life through
correct mindset, positive thinking, and the powers
God has given you even before you were conceived
and born....it is now the main GOAL of my life
to changes peoples lives and show them what God
meant them to be. GOD'S plans for you are much
better than you can imagine....all you need to do
is

I want you to believe in yourself and
the power within you to make your dreams and
goals.....don't think IMPOSSIBLE
the word itself says "I'm POSSIBLE"
WHAT YOU THINK ABOUT.....YOU SURELY
BECOME....UNLOCK THE POWER
WITHIN YOU!!!
DON'T QUIT VISUALIZING WHAT YOUR LIFE COULD BE!!

Now that you know why I am continuing this series of lessons....let's start




Visualize the completion of your

dreams and goals. Form

thought pictures of the lifestyle

you want and deserve....it is already

there and waiting for you to fix your

mindset and take correct actions to

materialize them for you to enjoy





Believe in the power within you.

The BEST way to achieve your

goals is DREAMING BIG

while you are awake
Let me tell you the
effect of lack of vision
In 1952 Florence Chadwick attempted to
swim 26 miles from the
coast of California to Catalina Island. After 15 hours,
a heavy fog began to block her view, she became
disoriented, and she gave up.
To her chagrin, Chadwick learned that she
had quit just 1 mile short of her destination
Two months later Chadwick tried a second time to swim
to Catalina Island from the coast.Again a thick fog settled in, but this time she reached
her destination, becoming
the first woman to swim the Catalina Channel.

Chadwick said she kept
an image of the shoreline in her mind
even when she couldn't see it.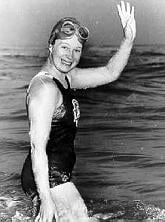 CONTINUE FOLLOWING MY
VISUALIZATION TRAINING
PRESS RELEASES AND I
WILL SHOW YOU HOW TO GET
TO THE NEXT LEVEL
I will show you the power
of your MINDSET and the programs that
will give you
all these:
MAKE MORE MONEY
BE YOUR OWN BOSS
WORK YOUR OWN HOURS
IMPROVE YOUR STANDARD OF LIVING
CHOOSE THE LIFESTYLE YOU DESERVE
if you answered yes, click the link below
where the fingers are pointing

Yes, Chief I want to change my life..show me how

FOLLOW ME...CONTINUE TO BE MY STUDENT AND I WILL CHANGE YOUR LIFE
---
---
---
Support
Privacy Policy
Terms of Use
Testimonials