Introducing Blockabase.com Tokenized Search Engine
Blockabase.com is the world's first Tokenized Search Engine of its kind on the internet today. We are a seed funded startup, operating mainly between London, Barcelona and Cape Town in South Africa. Our startup BlockchainCompany Ltd (UK), received seed funding of 3.3 million euros to build an ecosystem of exciting consumer applications for the emerging Web3 economy. We received our funding between 2017 and late 2020. Covid set us and everyone back 2 years unfortunately, however we kept on building and now we are ready to start launching.
Since 2018, we focused intensively on developing interoperable utility platforms that will help potentially connect 8 billion consumers around the world with the Decentralized Blockchain, in a variety of ways that are easy to understand and also give users an opportunity to participate in platforms they help power up. Blockabase.com is one of our core utility platforms. It is an incentivised web search engine, that primarily rewards users with tokens called BASE by proxy, for being first to add a url or sub-url. 
For instance, a user can submit one or several urls each time, or even upload their entire url bookmark. As long as those urls added are not already within Blockabase search results, you get BASE rewards for adding them. Thus far, Blockabase has only reached over 1 to 2 million urls already added. Google has over 15 billion urls in its search engine, which means Blockabase still has months and years to catch up! All the while, users who add them first get BASE. There are several exciting methods of interest to help improve Blockabase. Some users focus on a certain categories of industry, genre, or general content such as news.
As long as a user is the first to add a url, or sub-url, they accumulate BASE tokens, which is viewable in their Blockabase account. Users also benefit from visitor search result activities on urls they added, such as clicks, upvoting of urls, likes, sharing urls through social media such as Linkedin, Twitter and Facebook, and making comments about the underlying business or content of urls added. All BASE token rewards can be easily viewed as activities in your Blockabase user account. Some users have accumulated thousands of BASE tokens for adding urls everyday, or simply engaging with search results to help improve the overall user experience and discovery of millions of businesses and content around the world. When users upgrade to subscribe, they increase their ability to earn more BASE rewards.
Our goal is to ultimately list the BASE token on cryptocurrency exchanges after passing it through regulation. We like to do things properly, and we believe following regulation will lead to higher intrinsic value and long term sustainability. Blockabase is extremely unique by nature and allows users to upvote or downvote urls found in search results based on keywords, instead of SEO, which is the most common method of ranking urls on other search engines. By allowing users to engage directly with urls they care about, it means those urls have a much fairer chance to rank higher, based on user engagement and democracy. Millennials and Gen Z see the world differently.
We like to think of Blockabase as a user stakeholder utility and emerging economy. After the BASE token is listed on cryptocurrency exchanges, holders of BASE token rewards will be able to trade, exchange, hold onto, or sell their accumulated tokens. It means unlike other platforms, we are ensuring our users have a potential stake in a search engine that represents the decentralization of almost everything. AI is great, but so are humans too!
Blockabase is gradually introducing several features into its search engine, such as Blockamail, its email utility, BlockaAds, its advertising network, BlockaPLAY, its NFT marketplace, BlockaCHAT, its mobile messaging app, BlockaPAY, its fintech application and several other apps and features as we grow over the coming months and years. All along the way, our users and subscribers will have an opportunity to grow with us and become natural stakeholders in the nature of how a search engine should work for the future of Gen Z and Millennials. 
We think it's a great time to be alive and we are looking forward to capturing a meaningful portion of the $200 billion annual revenue that Google makes each year and share it with our users through the BASE Token! After all, you are the user who helps power up the utility and you should benefit in growth of the platform too. Token rewards is a great way to incentivise a network. We have seen how well tokens can perform, just by looking at Ethereum, Bitcoin and Solana. We can only all imagine what 2030 looks like with Web3.
You can also stop by our Blockchaincompany.info utility that works a bit like Pinterest. We built it as a media utility, primarily to help inform consumers of what is happening in Web3 and the 4th Industrial Revolution of Technologies.
---
No comments yet
---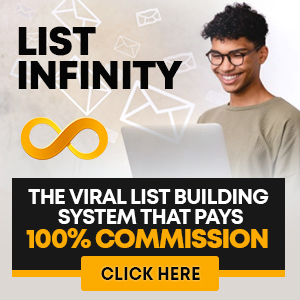 ---
Support
Privacy Policy
Affiliate Terms
Terms of Use
Testimonials