How To Increase MLM Presentation Views In 3 Easy Steps
If you want to build a team in your MLM business, you know you need more and more people looking at your MLM presentation.
But the question becomes, "how do I increase my MLM presentation views?"
That's what we will cover in this business announcement, and even share with you on how to learn more on getting more people to watch your MLM presentation.
The 3 Easy To Follow Steps
ON my official website and blog, I recently published "3 Easy To Follow Steps To Increase Your MLM Presentations".
On that post, I explain 3 steps that most people can follow, and even myself uses on a regular basis to increase my MLM presentation views.
You can visit my blog using the link at the bottom of this business announcement, and even get full access to the video for it.
But with that said, let's get onto the 3 steps to increase MLM presentation views:
#1 Genealogy Leads
Using genealogy leads can be the fastest way to find new people to work with you in your business.
Genealogy leads are a great source for watching MLM presentations, as they already know what MLM is and have worked in it at least once.
Having a steady source of MLM genealogy leads can alone be enough to build a large team.
But for many, the question is, how do I get genealogy leads?
Simple, just go here for a lifetime of genealogy leads
#2: Online Classifieds
Online classifieds are an easy way to get more MLM presentation views.
There will be several leads that are junk, but some that are serious.
I've sponsored several people every month using just classified ads online.
Begin using the paid ads on Craigslist, on a regular basis.
By doing this, you are now adding even more people to your MLM presentation views, which only helps to bump up the amount of people joining you each and every month.
#3: Content Creation
One of the biggest and most effective ways to increase MLM presentation views, is to create a lot of content online.
If you are publishing new content on a regular basis, you will begin to develop a following.
Content creation will result most likely in the highest ratio of lead to signup.
It does take time when you start from scratch, but you have to start somewhere.
By publishing new blogs, articles, videos and social media posts, you will see a increase in MLM presentation views with each published blog post or video.
Bonus Step?
Would you like to know what the bonus step is?
By adding as many paths to increasing your MLM presentations as possible, you will grow a team faster and faster.
I include a bonus tip that most people ARE NOT DOING RIGHT!
Find out if you are doing this right, and if you are even trying it at all by visiting my official blog using the link below in the P.S line.
Did This Help?
If you liked what you seen, please leave a comment below. Also, feel free to shoot me over a connection request so we can connect here on MLM Gateway and share value with one another.
P.S You can go here to visit my official blog and new post titled 3 Easy To Follow Steps To Increase Your MLM Presentation Views
---
No comments yet
---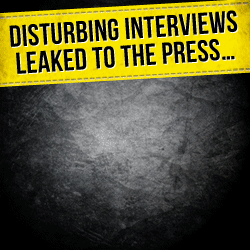 Member Ad
THE PERFECT HOME BUSINESS
Finally Something that Works for Everybody in 2020. Invest $12 and Earn $5K/Month or more. A simple work From Home Opportunity to become your own Boss.
---
Support
Privacy Policy
Affiliate Terms
Terms of Use
Testimonials