How To Grow Your MLM Business When You Have Little Time To Work On It
For many people in the MLM industry, time can be a very challenging issue.
You may also notice, if you are building a team, most of your reps or team members all have full time jobs and do not have a lot of time to put into the business.
So, in today's business announcement, I am going to share with you a few tips on how you can grow your MLM business when you have little time to work on it.
Or better yet, a look into some activities you should consider practicing that will grow your business so you need less time to put in.
What Time Do You Have To Put In?
First thing to do, is know when you will be available to work your business.
Knowing this, and scheduling this time to put into the business is crucial at having success in this industry.
Believe it or not, it is easier to build this business when you have a full time job, over having all the time in the world with no job.
Many say if you can't build it part time, you never would full time.
So know when the time is you will be available, and focus on the most productive steps below to use for that time.
Using Paid Advertising
If you have limited time, then you must have a full time job, right?
So if you have income coming in, you can use some of it to buy advertising for leads.
Getting paid advertising working in your business will be the way you are able to generate new leads, when you are new.
Generating new leads is just a step towards building, but many people can't even get leads to build a business with.
Focus on where you will be using paid advertising, and get the hang of generating leads first.
Once leads can come in, then you have one obstacle defeated.
Build Relationships In Your Time
With the time you have, you should be reaching out to these leads you generate through advertising, and building relationships with them.
The most productive thing you can do in this business, is talk with new people.
Since the paid advertising works for you while you are not able to work the business, you will have new people you can begin communicating with in the time you scheduled for the business.
Make sure you put as much time into building relationships, speaking to new people, and building rapport with prospects as possible.
This is the step you will find most new team members will come through.
Building Organic Lead Generation
The best lead you can get is one you paid no money for, and they came to you because they were interested before even seeing your business.
So how do we get these type of leads coming in?
The way you do it, is through content creation.
Loading new videos to Youtube, writing new blog posts, creating content on MLM Gateway and other websites.
When you have time to work on your business, but it is either too late at night or early in the morning to call leads, you should be working on content.
This procedure takes a lot of work and time to get it working for you.
So, be sure to put all your time that you can't build relationships with, into creating new content.
Down the road, this will begin pulling in new leads and the highest quality prospects you can get.
Another Way To Get Leads Quickly
If you are running paid advertising, the leads you will be getting will depend on the amount of money you put into it, and the skills you have with using the source.
Some people can only generate a few leads each week with a low budget.
Others, can build an entire business on the funds they have to invest in advertising with.
So, which ever is the case for you, you should always be looking at how you can get more leads no mater how many you currently pull in each day.
Social Media groups is a good way to do this.
By joining groups that are targeted to what you company offers, is where to start.
Facebook, Google+ and Linkedin are the best 3 places to begin joining groups to find new people to speak with.
Join as many as you can, and participate in them as much as you can.
There you will find new people who will be open to working with you in your business.
This is a good way to get more leads, and prospects, when your ads are not pulling in enough or if you just want to get more period.
Building A MLM Business With Little Time Overview
So to wrap this up in one explanation, this is how you build a MLM business with limited time.
Spend your maximum amount of time you can speaking to new prospects and leads. Building the relationship is the best way to get new people involved in your business. Those who put the most time into this step will find they signup the most people.
Invest in some form of paid advertising. This can really help to keep leads coming in when you are not able to work on your business. It will also keep you busy for the days and times you have to talk with new prospects.
Consider using social media groups to increase the amount of leads if you do not have enough funds to generate leads to keep busy. Always first speak to the ones who came in, then use the time to left to look for more on social media groups.
Lastly, for the times in which you are not able to make calls due to the time of day, focus on some type of content creation. Creating content will be the way to get new leads coming in with no investing. Also, once you begin getting leads through your content, you will find that these leads are by far the highest quality you have ever got.
Bottom line, know the importance of each step, and use your time wisely. For any step you are not able to get completed due to any reason, use another to make up for it.
Remember, if you can't build a MLM business part time, you will not do any better with a full time business.
Time is not the issue, but the use of time is the key.
Did This Help?
If this helped in any way, please leave a comment below and let me know.
Also, be sure to send me over a connection request so we can connect here on MLM Gateway.
I am always glad to connect and share more value with my connections.
Need Leads To Work?
If you are in need of leads, and have no prospects to speak to, you can get a lifetime of genealogy leads to build a powerful team with, by simple clicking on the link below.
For just a one time extremely low cost, you will never need leads again.
Go Here For A Lifetime Of Leads, At No Extra Cost
P.S If you have limited time and need more automation in a MLM business, take this FREE TOUR and see how well this helps to get new team members coming in without even having to make a call to them.
---
No comments yet
---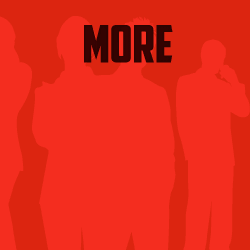 ---
Support
Privacy Policy
Affiliate Terms
Terms of Use
Testimonials