We are heading to South Africa and want you to join us!!
Are you actively looking for a brand new MLM opportunity? A one with such diverse product ranges that you'll appeal to everybody you meet?

We are a health and wellness opportunity that have had exponential growth in the UK since September and it's now time to hit South Africa. We will be heading to Johannesburg from the 6th-7th August at the Ridge Casino, Highfelt Mall, Whitbank and would love to see you there.

Why choose our opportunity over other opportunities? We have an unrivalled brand strategy which means that you'll never saturate your market as we currently have 6 different brands to market. You can specialise in one or you can market them all. The products only use the finest grade ingredients and ensure that your client's lives and health will improve for the better.

The compensation plan has been voted the number one paying in the industry with unlimited income available. With pay based on your lines, commission on your team sales and 8 other bonuses the company truly rewards you for your effort. If you want to find out more about the compensation plan you can send me a Facebook message here or find me on twitter @laurajdawson26.

Our brand Nutrifii contains a selection of supplements designed to help with wellness, the Rejuveniix contains green coffee bean extract which is free from radicals and gives a clean energy boost and a greater sense of mental alertness. The Vinali is a trifector for allergies and contains Italian grape seed with natural collagen. The Optimals give the taker the finest quality essential minerals and vitamins. The pièce de résistance is our MOA a 34 superfood drink which has personally helped my Mother with her osteoarthritis - the anti-inflammatories have enabled her to completely come off all medication for the pain. Within this range there are three other supplements.

The Jouve brand was only launched globally in November 2015 and has been awarded the Leaping Bunny award for being free from animal cruelty. The range is also vegan, and has been shortlisted for a Free-From Skincare award. Our Jouve brand was a massive hit at both the Grammys and OSCARs. There are two products in the range, The Instant Tightening and Restoring Serum visibly lifts, firms, minimises, and restores for immediate time-shattering radiance. Dark Spot Corrector and Brightening Cream corrects, evens, hydrates, and nourishes for beautifully youthful looking skin.

The Slenderiiz range has helped me strip fat. The 28 day programme is a 1200 calorie controlled intake accompanied by a drops programme which averages 1lb a day weight loss. There's a meal replacement programme, a power boost shake for pre-workout, a beauty boost which helps retain elasticity within the body to keep it looking youthful.

Priime is the aromatherapy range, with Grade 1 oils blended for maximum impact the range contains a Calm oil to aid sleeping, a Sentry oil for antibacterial cleaning, Escape for tension headaches and Ice for pain relief. There's also a fractionated coconut oil which is great to mix with the oils or to use separately to cook with, for eczema and other skin ailments. Finally being from an interior background and having a partner in the British Military the Puritii range is my favourite, the water bottle filters 99.99% of anything put through it. My partner has used this instead of purity tabs and drank from filthy swampy water. The fact that he is confident and won't use anything else as he knows how safe and clean the water is after it has been filtered gives me peace of mind when he is away. We also have the Puritii Air Filter which removes all the indoor toxins and pollutants which is perfect for allergies. This has also been placed into several homes in which I have remodelled due to the superior nature.

All the brands are batch tested, come with a seal of approval and only use the highest quality ingredients so that you are confident every time when you recommend the products.

We are super excited to be launching in South Africa at the beginning of August, however we are also launching in Canada and Australia in May whilst also only being in pre-momentum stage in the UK. The timing is now for this opportunity to position yourself within the market before these new countries open. I'd love you to join the team so if you're looking for the perfect opportunity it may be where you are now. Check out my website here.

Instagram: @laurajdawson26
Email: hello@elleblonde.com

---
No comments yet
---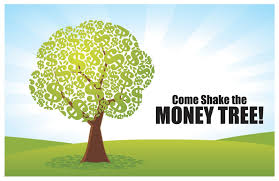 Member Ad
Internet is Killing Cable TV
Free Trial! $49.95/Mo to join! 500+ Channels; HBO, Showtime, Cinemax, Starz, Games, Sports, Local, Live, and Spanish are all included! $10/Mo per referral paid to you! Great Opportunity!
---
Support
Privacy Policy
Terms of Use
Testimonials