Earn £200 - £500 Per Month Just To Switch Where You Do Your Grocery Shop.
Here an exciting new network marketing opportunity that does not require any selling or recruiting. Recruiting is optional.
There are no product to sell or catalogues to deliver you just buy your normal groceries each month.
This opportunity is all about team support. Whether you just want to earn a bit of extra money while you shop or you want to earn life changing incomes. We are here to support and guide you to the success YOU want to achieve. The Opportunity is a UK based opportunity (soon to go global) called Lifetree World (LTW). It was set up by experienced network marketing professionals that decided to create an opportunity where everyone could earn unlimited incomes, not just the go getters and heavy hitters. They realised that not everyone feels comfortable with selling or recruiting and everyone needs to eat and do grocery shopping.
Let me explain how it works.
You are given a shopping website for you to buy your own home shopping. At the moment we 1700 products. As the business grows so are the product numbers and range. Because you are buying grocery shopping that you would normally buy there is no need to spend any more or buy different things to qualify to earn.
The product range includes food, beverages, Stationary, fragrances, health and beauty,holiday deals, fashion jewellery, laundry and household products, baby and kids products, electronic accessories and chocolate. s you can see there are a lot of product ranges to earn from. These are named brands you would find in the supermarkets and some cheaper brands to choose from.
As I said earlier there is no requirement to recruit. We have a system that is called an "Automatic Tree". This means you will never be pushed into recruiting because if you have no intention to build a team and just want to shop, that's great, because the system will do it for you. The company allocates team members to you. They will be supported by the next credible team building member above you. If you follow this route you will earn a residual income within 12 to 18 months of £900 - £2000. Not bad for just doing your normal shopping!
If you were to recruit then you could be earning £200 in your first month. It is not uncommon for people to earn £200+ in their first month and then within 3 - 4 months earning £750+. There in no limit to how much you can earn. It is purely your choice.
The team building is especially designed so that everyone earns money. There are 3 people on the top line of your team then everyone else that people from above or yourself sponsors will fall into the next available spot below you. It does not go wider than 3. Everyone helps each other.
There is a one off payment of £35 for administration The video says annually this is incorrect.
This give you:-
a free online web shop (no monthly charges) maintained and updated by LTW
A back office to run your business
Documents and event information

Dedicated customer service team
Training and personal development Team ( if you want it).
I have included a video for you to watch. Hopefully I have answered any questions you may have.
when you have watched the video contact me and I will answer anything you may still have and help you through the process of getting started.
https://www.youtube.com/watch?v=WCkVEoj2dUQ
I look forward to working with you.
---
No comments yet
---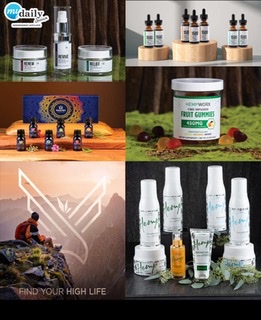 ---
Support
Privacy Policy
Terms of Use
Testimonials