Trevo supplement with174 ingrentients
No.1 wellness secret in a bottle
Trevo is a micronised vegeterian ingrentients wich is in a liquid formula containing 174 of natures finest nutraceutical ingredients from around the globe, trevo is not a fruit drink, neither a muiti-vitamin. Trevo is supplement that provides full spectrum nutrition to effectively fill your body's nutritional gaps. With just 2 ounces a day achieves ultimate complete nutrition and you will love Trevo,s light delicious taste. Trevo does Restore your vital energy and mental focus naturally, Renews your body,s systems and natural function, and Revives your body,s anti-aging and immune function support.
These powerful nutraceutical ingredients actually work synergistically together; complementing and intensifying the beneficial effects of each individual ingredient. The result is a nutrient-dense, multi-faceted liquid formula that's offering exceptionally superior nutrition to fill the nutritional gaps that today's nutrient-depleted diets have created. Trevo is the answer you have been searching for when it comes to unsurpassed nutrition on a cellular level. Trevo is naturally sweetened with 100% pure fruit juices, providing your body to do what it should do normally – what it was created to do without an unhealthy sugar rush.
Who should use trevo and directions?
Trevo is ideal for adults of all ages as well as children from 2 years, trevo fuels your both with the nutrients it needs for optimum good health. Trevo can be used by expecting and breastfeeding mothers, this makes me love Trevo more as its good for our valed mothers as well.
For adults and and teens its recommended two serving per day in either a single serving or 2 ounce servings, take with or without food. Children between the ages of 2 and 12 should consume ¼ ounce for every 20 pounds of body weight, not to exceed one ounce per day. Trevo is to be shaken well before use and it should be refrigerated after opening; consume within 45 days for best results.
Trevo products: the company have added this wonderful products
1. Rocket Power Three by Trevo supports; men,s sexual perfomance and stamina, health erectile and vitality, health testosteron levels and health sperm quality.
2. Flower Power Three by Trevo supports; increase energy and stamina, helps with positive calm mood, sense of relaxed well-being, enhance sex drive and feminine sensuality.
3. Shield by Trevo does protect, repel and prevent mosquito bites
4. Shape by Trevo supports; enhance fat burning and weight loss, reduce fat accumulation and storage, reduce appetita and cravings.
Note be: This product is not intended to diagnose, treat, cure or prevent any disease, if you have uestions regarding a medical condition please contact your health care provider.
How to sign up ?
For those that would like to became distributors or use this unique product, they are more than welcome to connect with me. Sign up can be done oline with a start up capital of $226 , sign up /buy here www.trevo.life/raunahango
Contact me here:
Email: trevohealthsolution@gmail.com
WhattsApp: +264 81 3726348
Rauna Ingashilota Hango (Enroller number 5134279)
---
---
No comments yet
---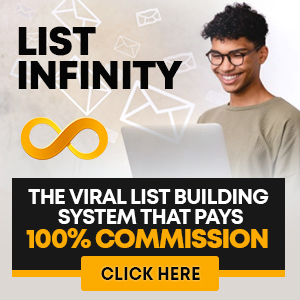 ---
Support
Privacy Policy
Affiliate Terms
Terms of Use
Testimonials