Are you looking forward to an exciting new Opportunity?
My name is Geraldine Pugh and I am so excited for my future and anyone wishing to join my team, The company that I work under the umbrella for was launched in the uk in October 2015 and has grown from strength to strength with people joining daily, it is in its momentum period and is going to be huge, is huge. The promotions are being hit regularly on a weekly basis and the support and help is immense. We have a 6 brand strategy which is a first of its kind in this industry. We also have our own school of success so when you have watched the presentation and have signed up you are then signed up for 6 lessons which give you all the different training modules such as how to build a customer base as in preferred customers, how to prospect, and how do use your time wisely and productive. also not to be too salesy and to recommend rather than to sell. if anyone would like the link for the presentation please send me a message, in the meantime if you would like to look at my website the link is www.ariix.com/opportunity/geraldinepugh. One of the best tools for success in network marketing is self development and mindset, some books which have helped me are Go Pro and Miracle morning which I am currently reading, just 7 practices every morning makes such a difference to your business and I follow the SAVERS every morning whether I have half an hour or an hour. The minimum requiredfor this opportunity is 60 minutes a day and it is around a 3-5 year paln, can be worked as a side project alongside your current full time job so full time pay for part time hours, I'm looking to take early retirement so I can just do this fantastic business, be my own biss, have residual icome, financial freedom and most importantly time freedom, that is something I am looking forward to and very excited about. I am not willing to work my current job until I am nearly 80, no way. Mindset is magical, if you truly believe you can do something then you can, there are some wonderful mindset videos on youtube and doing daily affirmations will build your confidence and your business will reach a new high. I look forward to working with some of you very soon. This company promotes health, nutrition and skincare, all chemical and toxin free.
---
---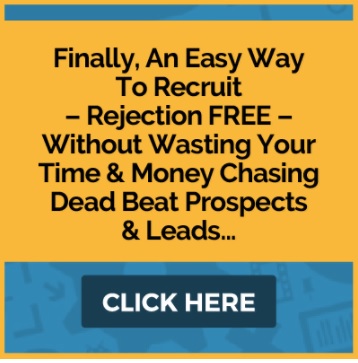 Member Ad
$1000 by February 1
Just 10 referrals by 1/31 and you'll receive $1055! Get $5.00 for using this link.
---
Support
Privacy Policy
Terms of Use
Testimonials