Why not work from home?
The company was started in America 38 years ago and now operates in over 150 countries around the world. The company owns buildings in every country in which they operate. They also own all the plantations where the products are grown as well as all the production facilities. They have the slogan "From plant to product to you". The company's name is Forever Living Products.
The products: Most of the products which they manufacture are made using aloe Vera as the base and then they add other ingredients to it until they get the desired effect. The products include nutritional health drinks, supplements, weight management system, personal care, skin care, sports performance and mobility products, home and animal products. This means that there is a wide variety of consumable products which can be sold and used. The products also carry a 30 day money back guarantee and cannot be bought in normal shops.
The opportunity: There is no charge to join the business. In most other businesses, you must pay a joining fee first and then rent premises and pay staff to sell for you. In this business, you work from home (no rent to be paid) and you operate the business (no staff to employ). But like any other business you must buy stock.
The benefits: When you reach certain levels in sales by yourself and your whole team under you, you get promotions. You will never be demoted in this business. You can only grow. The higher you get promoted the more money you earn. Once you reach manager level you can then qualify for overseas travel twice a year, Chairman's bonus and car scheme. All the travel overseas is fully paid by the company and they also give you spending money which you can use in the country you are visiting.
You should not look at only the money benefit. There is also personal development. You will be taught how to operate your business, how to sell the products and the benefits of the products. You will be taught how to do presentations so you can train your team and help them to grow. You will also meet many people at all levels in the marketing plan from whom you can also learn. These people are keen to teach people at any level in the business.
Join this business with me and let's help other people achieve success in their lives.
---
No comments yet
---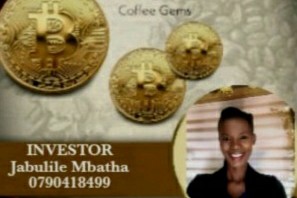 Member Ad
GET PAID FROM OUR PROFITS
That's RIGHT! Earn BIG Money as 2 items on AMAZON in 2 MULTI-BILLION DOLLAR Markets expand globally. Company in SEARCH of aggressive ENTREPRENEURS to earn PASSIVE aggressive residual income! Join Us!
---
Support
Privacy Policy
Affiliate Terms
Terms of Use
Testimonials