Introducing Our SmartSIM Mobile Services!
Gone are the days when people used to write letters to communicate with their loved ones in different parts of the world. It is now the 21st century, and you can communicate with your friends, family members, and relatives within minutes through technological devices. No matter whether you are in The Netherlands, Ghana, India, the United States, or any other country, mobile phones help you communicate throughout the world. Exceptional deals by network service providers allow people of all budgets to enjoy mobile services. For the best mobile services, you can count on us. SmartSIM is the newest player in the global mobile services arena. Established in 2014, we are committed to providing our users with high-quality services, fulfilling all their needs.
Are You A Member Of A Hotel Or Airline Loyalty Program?
Earn One Mile Per Call!
Register for free to earn 1 mile per call for all incoming and outgoing calls when using your SmartSIM sim card. Miles will be deposited into any of our participating loyalty programs of your choice, including Hilton HHonors, Marriott Rewards, American Airlines AAdvantage, Aero Mexico Club Premier, Turkish Airlines Miles & Smiles and many others.
You can register up to three additional SmartSIM numbers to your account on which you can earn Mobile Miles. These may be the sim card numbers of your spouse, friends, family or colleagues. Miles earned will be applied directly to your choice of hotel or airline loyalty program below. To register, simply select the hotel or airline loyalty program of your choice and start earning your Mobile Miles rewards right away. Plus, for a limited time you will receive 100 bonus miles when you make or receive your first phone call!
Global 24/7 Concierge Services
You may not be a frequent traveler yet, but RICH can change all that! Soon you may earn enough money allowing you to travel around the world, either for business or for pleasure. SmartSIM provides its users with a full suite of around the globe available 24/7/365 services. With a touch of a button, you'll have access to various concierge services, business services, medical services, emergency assistance and interpreter services in over 90 languages.
Stay Informed, Safe, And Secure
The Global Concierge service can help you in any routine or emergency situation whether you simply want to make a dinner reservation or need urgent medical or legal assistance. 24/7/365 help is just a phone call away.
What Services Are Available?
Information about countries, obtaining visas, vaccinations, safety, weather, hotels, transportation;
Reservations for hotels, flights, trains, car rentals, restaurants;
Information about sporting/cultural events, buying tickets, calling a taxi cab;
Business services, such as helping to organize business meetings, conference calls, document translation, office equipment rental, currency rates, stock market indices, wake up service, fax service;
Receive emergency and routine medical advice, arrange arrival of a doctor or an ambulance, get medical and dental referrals, get help with lost baggage, tickets or passports, problems at check-in, rebooking tickets, etc.;
Roadside assistance;
Emergency messaging to family members or consulates;
Legal assistance;
Services are delivered by professional customer service executives and doctors, using best-in-industry technology infrastructure and proven operational procedures.
Concierge Services Global Concierge Quick Facts
25 years of experience in medical assistance, concierge and lifestyle services;
28 alarm centers worldwide staffed by doctors and nurses, multilingual coordinators, security experts and air and ground logistics personnel;
31 clinics around the world;
More than 8,000 employees, including 1,900 medical professionals;
Over 65,000 accredited network providers globally;
Services delivered in over 70 languages;
Provide services to nearly 90% of Fortune Global 100 Companies;
What Languages Are Available For Translation?
Afrikaans, Ambonese, Arabic, Armenian, Bahasa Indonesia, Bahasa Melayu, Balinese, Bataknese, Bengali, Betawi, Bulgarian, Burmese, Cantonese, Chinyanja, Creole, Croatian, Czech, Damara, Danish, Dutch, English, Farsi, Finnish, Flemish, French, Gaelic, German, Greek, Gujarati, Hainanese, Hakin, Hebrew, Herero, Hindi, Hokkien, Hungarian, Ilonggo, Italian, Japanese, Javanese, Kalanga, Kazakh, Khmer, Korean, Kurdis, Macedonian, Manadonese, Mandarin Chinese, Manipuri, Marathi, Mongolian, Nama, Ndebele, Nepali, North Sotho, Norwegian, Oriya, Oshiwambo, Padangnese, Palembangnese, Polish, Portuguese, Punjabi, Romanian, Russian, Samoan, Serbian, Serbo-Croatian, Seswati, Setswana, Slovak, Slovenian, Southern Sotho, Spanish, Sudanese, Swedish, Swiss German, Tagalog, Taiwanese, Tamil, Telugu, Teochew, Thai, Torajanese, Tsonga, Tswana, Turkish, Ukrainian, Urdu, Venda, Vietnamese, Xhosa and Zulu.
What Does It Cost?
A subscription is only $15 for each 6-month period. Once you have your SmartSIM sim card, we will inform you how to apply.
Go here for more details:
---
No comments yet
---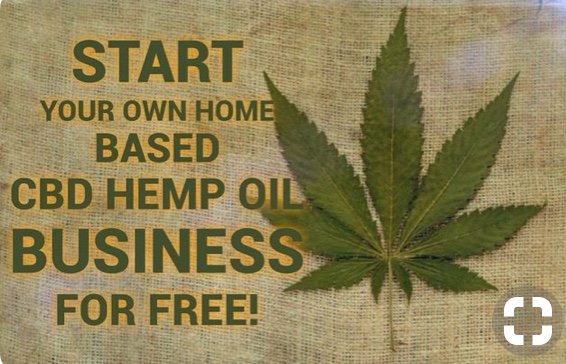 ---
Support
Privacy Policy
Terms of Use
Testimonials