CHIEF CRUZ IS STILL ACCEPTING STUDENTS TO IMPROVE THEIR WEBSITES, ETC.
WANNA BE MY STUDENT? CONNECT WITH ME And REQUEST THAT I TEACH YOU ON
A ONE ON ONE BASIS....THROUGH OUR PROFILE MESSAGES OR A PERSONAL
EMAIL MESSAGING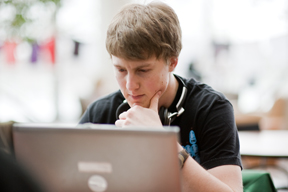 All of the images you see until you get down

to the very bottom are non-clickable examples of things that
you can add to your websites, blogs, and your MLM BUSINESS ANNOUNCEMENTS.
THIS FIRST ONE IS A ANIMATED BANNER...WHICH I WILL SHOW YOU HOW TO
CREATE FOR FREE...NO COST...YOU CAN SAY WHAT YOU WANT IN THE 5 FRAME
BANNER.....YOU CAN MAKE THEM IN 20 DIFFERENT COLORS AND
STYLE OF TEXT.
They catches attention and people
wants to see what you have in your
website.

You can create clickable stickers like these
(the ones I'm showing you are not
clickable....just samples)
Once you become my students
I will show you how to make the banners and
sticky notes clickable.

I'll teach you how to create an upward
animated finger like that....or an
animated finger pointing down like
this


or better yet ...one like
this with a smile on his face


(pssst...the sticky note is non-clickable)
(the Chief, just want you to see that
you can say anything in your sticky note)

Here is a different style sticky

I want you
to read what
that sticky is
saying. it is
in plain English.
(note: do you see how
I aligned my text to
the size of the

image above?




Learn how to create these buttons


I WILL SHOW YOU AND TEACH YOU HOW
TO GO TO NEXT LEVEL OF NETWORK MARKETING.
IT IS VERY IMPORTANT THAT YOU KNOW AND HAVE
THE ABILITY TO MAKE YOUR WEBSITES, BLOGS.....
AND YOUR MM GATEWAY ANNOUNCEMENTS VISUALLY
IMPROVED.....INSTEAD OF JUST PLAIN AND BORING
----JUST TEXT....AN NOT EVEN PROPERLY FORMATTED
OR IN TOO SMALL A PRINT...THAT IS TOO CROWDED
TOGETHER THAT IT IS TOO HARD TO READ!!!
I wrote all of the above 2 paragraphs in CAPITAL LETTERS because
I want you to UNDERSTAND what I am telling you!!!
Images, banners, splash pages are some of
the things you need to add some FLAVORS to your websites,
your blogs, and your MLM Gateway BUSINESS ANNOUNCEMENTS.
I'm willing to take you as my students and show
you how you can improve your signups to
your programs. As I said above....90% of your prospects
get bored and move away from your site if it don't have any
images or visuals that their mind is looking for. MAKE
ATTENTION GRABBING IMAGES LIKE
THIS....

You can post quotes like this


That's it for today....and today is just a
preview of what you can learn from
Chief Cruz who had no special skilss
except for using FREE tools from
different places that can improve
your marketing efforts.

The other thing I want to
show you is how to create
SPLASH PAGES 100% FREE

CLICK HERE FOR A SAMPLE SPLASH PAGE

(I USED ONE OF THE IMAGE OF A PHOENIX AS
AN ATTENTION GETTER)
You will see this in all of my BUSINESS ANNOUNCEMENTS.
and I highly recommend that you do what I

want you to do.






My name is here somewhere...click on it to

go to my profile
Yes, Rafael Cruz is the name















---
No comments yet
---
---
Support
Privacy Policy
Terms of Use
Testimonials