Mobile phone business
Hello everyone, just in gamelootnetwork is taking over! The mobile game industry is worth over 40 billion dollars. Gamelootnetwork is giving any and everyone an opportunity to get in on it. Here's how you can stake your claim in this ever expanding industry. Gamelootnetwork will give you your very own mobile gaming network where you will have the opportunity to build through your social media contacts, emails, friends, family, and investment partners. Now I know you're saying . How can that be? Well let me give you an example. All the successful mobile game apps such as angry birds, Candy crush, game of thrones, draw something, flappy bird, just to name a few. They all have one thing in common. They are all worth millions. They've also sold parts if not all of their companies for millions. But the point of this is. They used you to make all those millions, and paid you nothing. Yeah, I know right. Well gamelootnetwork has changed the game. We are giving you a chance to get paid to play and share games on your mobile device. All while making money. I know the next question. How? Ok, here's how. Gamelootnetwork is a platform like no other. We are building a gaming community. Key word community. Where you can compete with people and friends all over the globe. Where you can win prizes and earn cash while you're having all this fun. Crazy right! Well as crazy as it sounds, it's true! When you join gamelootnetwork, you will be given your own network that will be connected to all the thousands of networks already in existence in the gamelootnetwork community. You can jump right in and get your game on! But wait there's more! Gamelootnetwork has a compensation plan that is unbeatable by any other marketing opportunity on the market.
https://www.youtube.com/watch?v=5XoBxwNGsb0
Now you see what I'm talking about. I'm sure your eager to jump in and start your network. It's easy and simple. There's nothing hard about this opportunity. If you don't play mobile games, that's fine. I'm sure you know someone or a lot of people that do. This is the most innovative idea of its kind. Gamelootnetwork ultimate goal is to create the first ever iTunes of mobile games. What do I mean by that? This will be where everyone will have to come an download mobile games in the next 12 to 24 months. Can you see the vision of this product? Some of the top game developers are in talks with Gamelootnetwork development officials. This is going to happen. All you have to do is decide whether or not you want to miss out or get in on this inevitable global opportunity before it's to late! All you have to do is, get three of your closest friends business partners, or even investment opportunist. Who see the immanent potential in this innovative idea. Join gamelootnetwork as a game Ambassador. Start building your network and your wealth. Mobile games aren't going to go away. They're going to grow and get better. There are billions of people in the world. Right now only thousands know about gamelootnetwork. Get in now while the buzz is just beginning to get around. You can't say no to this opportunity, because saying no to this opportunity, is like walking away from millions of dollars. Whwould do that? So here's what I want you to do. Go to my link and join,
http://playgamesgetpaid.com/system/insta.php?b=5&v=4
let's get started build the biggest idea since mobile gaming came into existence
---
---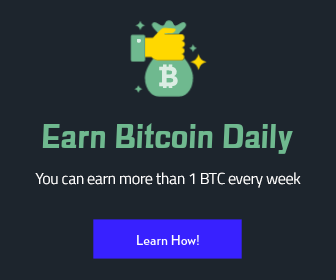 Member Ad
A GLOBAL OPPORTUNITY
This is the Perfect Opportunity to Finally Achieve your Dreams of Success. An opportunity that lets you take control of your life.
---
Support
Privacy Policy
Affiliate Terms
Terms of Use
Testimonials