Networking with 21st Century products, mission and comp plan.
What happens when technology, products and mission converge?
How exciting do you think it could be when the science of nutritional products is brought into the 21st Century? How exciting do you think it could be if research scientists from around the world willingly donate their world class nutritional technologies to a Social Benefits corporation, that uses a networking model, because with the purchase of every product an equal number of servings of their life-giving food technologies is donated to save the lives of children all around the globe?
How exciting do you think it would be when the world is clamoring for some type of Immune support that the world's number 1 expert in Immune system support, Aloe Acemannan, research donates his patent to the Social Benefits company so children all over the world will receive what they need at no cost. Wouldn't it be exciting to use and promote such a product?
How exciting would it be if the technology of beets as a super food is greatly improved by separating out the inflammation causing sugar? The research lab that achieved that has donated that science to the Social Benefits company. Wouldn't it be exciting to eliminate the discomforts caused from excessive inflammation?
How exciting would it be to work with a company where one of the worlds leading PhD's in Nutrition who had developed an energy drink that network marketers made $million$ promoting comes over because of the mission of saving childrens lives and develops an energy drink that puts his previous one to shame?
How exciting would it be working with a networking company that has a compensation plan that rival those of large Wall Street firms?
How exciting do you suppose it would be to work with a group of leaders who know how to market these kinds of products and opportunity and will even go above and beyond what the company offers for incentives by rewarding their organizations?
How exciting would it be to work with the company ready to transform healthcare?
I could try to tell you about this Social Benefits company, Alovea, or I could let Sam Caster, the CEO, in this presentation…https://www.youtube.com/watch?v=vrpXiqpTvq8.
If you would like to sample this world class energy drink text your name and the word Sample to 405-757-1776.
You don't have to wonder "what if?" because when you look like so many others have you too will want to get started right now.

Thanks for reading. Doug Dye www.betterthanever.myalovea.com.
---
---
No comments yet
---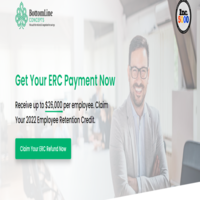 Member Ad
Save Money, Make Money or Both
This is How I MakeMoney Every Day From My Phone...Follow the THREE easy steps on the next page, and you can earn an extra $100, every day from your phone, anywhere in the world!
---
Support
Privacy Policy
Affiliate Terms
Terms of Use
Testimonials