Doctor Looking To Expand Top U.S. & Canadian Direct Sales Team
YOU DESERVE MORE!
It's About LIFESTYLE & TIME FREEDOM!!
You get a chance to meet people all over the World and building lasting relationships!
After being in the health and wellness field as Doctor running 2 busy offices for 15 years and earning millions of dollars, it still can't even come close to the time freedom and financial freedom this opportunity has given me!
How about $20,000 in 90 days or less to get started with a wellness business plan and our extreme business/bridger over program? Contact me to reserve a limited spot! I have 6 years experience with the company I am with and have full faith in our products, corporate team and company.
My name is Dr Troy and I have been in the health and wellness industry for 15 years as a Chiropractor and 6 years as an Entrepreneur in Direct Sales. In both fields I have been a million dollar earner. Now I want to show you how to live your dream life! If you're tired of playing games with your future health, wellness and prosperity, then you have met the right person and company to help you! If you sign up and join my winning team, I will also pay you an additional $3,000 hitting the Xtreme Business Builder we have. That gives you an additional $9,000 plus daily pay and profit sharing. I am serious about helping people learn about health and wellness and want to reward you with one of the top winning teams in America, Puerto Rico and Canada.
I have learned over the years there are so many people that are unhappy about their health, finances and jobs, that I wanted to search out something that could help millions of people on all levels. In the last 6 years I have been able to help hundreds of thousands of lives. I found a opportunity that replaced my Chiropractic income and allowed me to have more time freedom and financial freedom than I ever dreamed. No more long hours, long commutes to work, relying on other people to earn money, or bosses that you can't stand. Life is short so make a change today to go for the best life you can!
For more information or cut to the chase and start earning today as I have limited spots available. and TEXT ME AT 517-281-5311 SUBJECT: Prosperity
To Your Prosperity,
Dr Troy
---
---
No comments yet
---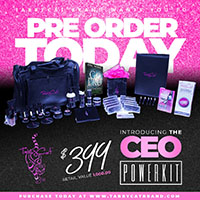 ---
Support
Privacy Policy
Terms of Use
Testimonials