GLOBAL TEAM EXPANSION
Good morning,
Global Expansion: Self-starters,Teachable,Influential, goals oriented,close family tides, couples with a dream and any one ready to invest in a home-based business .Coffee Franchise looking to expand,no qualifications necessary. We will be reaching out to 51+ countries in search for these entrepreneurs,and business minded individuals.
To receive a quick overview of our company,decide on whether you can see yourself being part of the Organo family then e-mail :mnrpinckney@gmail.com, when you've decided to change your path and your families future, in-box me to receive information on how you can get started today.
When riches begin to come they come so quickly, in such great abundance, that one wonders where they have been hiding during all those lean years.
Contact me for more information
The time to launch your business is now. The voice that keeps whispering for you to start a business, have you heard or ignored it? I've spoken to entrepreneurs the last few weeks and to launch yours this weekend. Simply choose to go to www.ronnpin.myorganogold.com
Click start a business. For additional information or any questions contact me via message and we'll get them answered.
FOR THE TAMPA BAY AREA:
SUCCESS IS IN SEASON : THURSDAY EVENING
7:30pm to 8:30pm
HOLIDAY INN HOTEL
700 WESTSHORE BLVD. TAMPA,FL.
THIS IS THE SEASON TO SUCCEED INVITATION TO ALL MY ENTREPRENEUR FRIENDS ,HERE'S THE SPECIAL OFFER: IN-BOX ME TO RESERVE YOUR SEAT/SEATS HAVE THREE GUEST RECEIVE A SPECIAL GIFT.ALL GUEST ARE FREE SO RESERVE YOUR SEAT TODAY.
FOR THE SAINT PETERSBURG AREA:
MOCHA-FABULOUS JUNE: TUESDAY EVENING
5:30pm to 6:30pm
GENARO'S CAFE'
1047 CENTRAL AVENUE ST. PETERSBURG, FL.
THIS IS MY "GO DIAMOND" INVITATION TO ALL MY ENTREPRENEUR FRIENDS,HERE'S THE SPECIAL OFFER: IN-BOX ME TO RESERVE YOURS: JOIN ME TUESDAY FOR THE "GO DIAMOND" WEEK EXPLOSION,BRING THREE GUEST OR HOST YOUR OWN AND RECEIVE A MYSTERY GIFT. RESERVE YOUR SEAT FOR TUESDAY'S EVENT ,SO COME ON DOWN OR SCHEDULE YOUR TASTING PARTY(OG MIXER)
---
No comments yet
---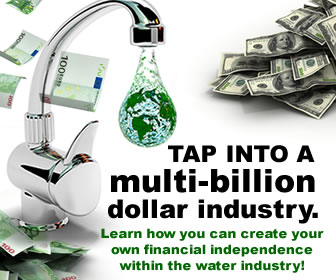 Member Ad
ZBlackCard-This Card Pays You!
What's your dream car? Are you willing to pay $50/mo for your dream car? This card will get you there with 3 different streams of income. Even with bad credit, you'll be in your dream car in months.
---
Support
Privacy Policy
Terms of Use
Testimonials