New Opportunity
This is worldwide been in England for a few weeks and it is easy to use
This has a app so you can do every thing on your phone if you want to
You can sell it to business and they can give there customers 20% at no cost to them
So this is what i was thinking and i have tried explain it
With everybody panicking about the economy with this whole Brexit thing , I thought it it would be a sin not to share what the global cashback giant Saivian (just launched in the UK) are all about and how they are causing a stir around the globe.
Essentialy Saivian are a members only club that allows its members to get up to 20 percent cashback on almost anything, from food, clothing, fuel, you name it. Saivian also have a travel membership which you can get 20% cashback on your flights , hotels, spa days, concerts etc. That's good news for us, as we Brits do like a bargain when we see one!
"How can they manage to do it?" you may ask.
Simple! It's a genius concept, and it's all driven by market trending data, which Saivian collects from you every time you make a purchase and upload your reciepts.
It works pretty much in the same way that your store loyalty card works. However, instead of giving you 4000 points that equates to 20p of your next shop like most other loyalty cards do , Saivian aren't greedy and give 20 % back to you, pretty much no matter where you shop. The great thing is that you get to choose where you want to go shopping
Saivian works roughly on the same revenue models as the big boys like Facebook(tm) do. Saivian sells data. Did you know that every time you like a page or comment on something, that information gets sold to advertising companies? Well it does! I didn't know that either.
Saivian are pretty teched up too! They have an app which shows me how much cashback I've got that week, as well as a host of other nifty features.
The best one for me is that it shows me which businesses are members so I can get 20% cashback there as well as at the ones I have chosen!
Pretty soon most Local business will be on the MAP (Mobile Advertising Platform), as it allows the small business owner to offer their customers 20% off without the business having to eat that cost.( Saivian pays that).
So to sum up, every one is a winner! You get to have 20% off at your favorite stores as well as supporting your local shops.
If you're pretty savvy Saivian have a great referral system too and are looking for agents in your area. The benefits are amazing. iam earning money every day on this
Contact me if you would like to know more ☺
---
No comments yet
---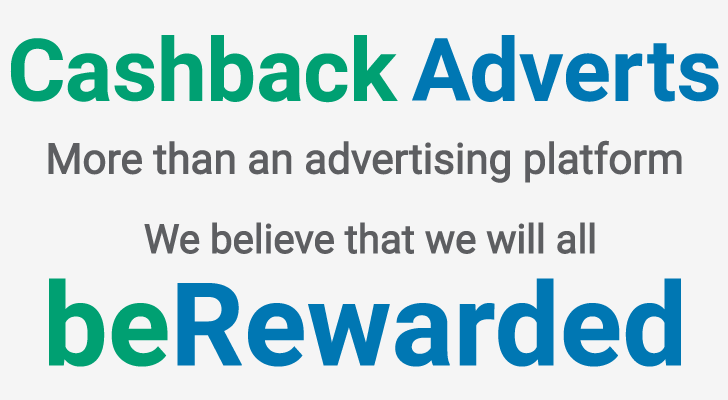 Member Ad
Grow Your Bitcoin
BITCOIN $17,000Grow your Bitcoinon Autopilot.FREE to Join!!Daily Return and140% ROC on original investmentStart Today :)
---
Support
Privacy Policy
Terms of Use
Testimonials