Crypto Currency and gold
This Year is already massive success for Hundreds Thousands of people who are gold savers in world wide.
The CEO of Karatbars - leading gold Ecommerce Owner decided to create his own Crypto Currency and back them with gold.
Token sales started in February 2018 - since that this is a success story.
Real gold behind the Coins
The Karatgold Coin is a blockchain-based cryptocurrency. Specifically designed to be used as a generally accepted electronic payment means for all who consider gold as a traditional, true, secure and value-stable medium.
In former times, gold was a direct payments means, particularly in the form of gold coins. However, Gold has continuously been replaced by bank notes, which nowadays are not, or only to a marginal percentage, backed by state-owned gold. Therefore, the value of the bank notes issued by the different countries rely on the trust that the respective country is able to pay its bills. Only this is less sure than in former times. Especially in less developed countries, the trustworthiness of legal tender moves towards zero.
The most excited part of this program - KaratGold Coins being backed with gold. Karatbars launched 0.1 grams of Cashgold bills for KaratPay use before and launched successfully the new payment mobile phone App called KaratPay.
The Coin perfectly meets worldwide needs because it is based on gold. Each coin represents a certain weight of gold and can at all times be exchanged into physical gold in the form of CashGold. Furthermore, it can be exchanged for all fiat currencies and cryptocurrencies worldwide.
Karatbars already have a global gold savers team with Over 500.000 Karatbars Affiliate. Many of us being used the new Payment system called KaratPay for buying KaratGold coins online.
Till the gold is quiet expensive to buy ( 0.1 grams of gold approximately €3.50 on the market), the KaratGold Tokens been available for $0.01 for weeks via KaratPay payments.
The story of the gold mine.
Mr Seiz Signed preliminary contract with a gold mine Owner to fully backup their new Crypto Currency with gold. The full details available on the following video :
KaratBank Coins finally available on the global Market - currently 2 exchanges offer KaratGold Coins (KBC)
The Token sales closing down tonight - the company reported server issues due to the mass buying requests.
Full information about the token sales :
---
---
No comments yet
---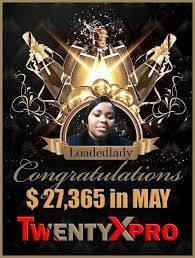 Member Ad
Weekly Pay Secret
Would you like to know how to turn $20 into $500,000 - $1,000,000??Learn how to flip $20 into six and 7 figures...
---
Support
Privacy Policy
Affiliate Terms
Terms of Use
Testimonials