Automated MLM marketing for free
This offer is one of a kind it is by an independent marketer and it is not an offer from the company promoted here!
I like to offer you this solution for one of the largest Multilevel programs where your network/lifeline is getting built without you need to look for leads! Please go to this website and have a look.
https://www.buildnetwork.today
The way this is work, after signing up with a link using the site you have the option to submit your registration link. Your link will be added to the database and then randomly selected to register new visitors interested in signing up. I will manage all this in the background free of charge!
Multi-level marketing can't get any easier than this!
What is this MLM about?
It is Lyoness / Cashback World with Lyconet. It is an excellent multilevel marketing business. There are no specific products instead we assisting other business by connecting them to customers. Customers have the incentive to use the listed companies on the Cashback World website in the form of cashback and shopping points. It is a great concept. It is snowballing and, it is simple to use as a marketer or a customer. They also have a phone app and e-vouchers for many of the 47 countries involved in the business.
The list of companies is growing daily. All marketers can register the owner of local small businesses like your local pizza or burger place and the small restaurant. Members notified about the new company added and go to try them out and become loyal customers because of the additional benefits and shopping points.
The company is in 47 countries and if you know anyone living in any of those countries sends merely them your registration link and they are registered. All local business will show up in the mobile application after registration so not need to look for them. If you travel abroad also have the chance to use all business listed around you in your phone app. It is simple to use.
It is entirely free to join no hidden cost, as a marketer we use the network for our everyday shopping contributing to the system by spreading the word about how the shopping network works. To register new members, we can use the links generated on the cashback world website or in our Lyconet office. Please go to this website there is more information available.
https://www.buildnetwork.today
Have a pleased network marketing!
Steven
---
---
No comments yet
---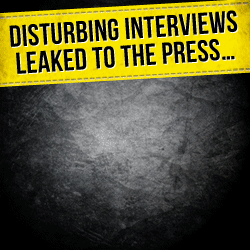 ---
Support
Privacy Policy
Affiliate Terms
Terms of Use
Testimonials