Time is Running Out
A Chinese proverb suggests, "The best time to plant a tree was 20 years ago. The second best time is now."
My name is Daniel Whelan, and I believe that the same logic can be applied to diversifying your income. How many of us would have been far better off heading into 2020 if we'd put in the work to solidify our side-hustles over the last few years? It stands to reason that the best time to have established a side income was five years ago, the second best time is right now.
Like many people I was not fully prepared for what this year has brought us. I've spent 30 years dragging other people's stones to pay my rent, and I'm generally pretty good at maintaining employment. This year, however, has taught me a valuable lesson. It's high time to secure additional revenue streams.
I've dabbled in network marketing a bit over the years, but again, like so many other people, I just never really stuck with anything. I was never committed to my own success. I was employed, I didn't have anything to worry about, just go to work, cash checks and spend my fun tickets. The trading my time for money deal was working out... for the most part.
This year, as crazy as it has been, turned out to be a bit of a blessing. I suppose it's useful to focus on the bright side of situations. I was lucky enough for someone I trust and respect to introduce me to an incredible opportunity and I'm pretty sure nothing will ever be the same again. I'm beginning to imagine a different sort of life for me and my family. I'm getting a clearer view of my future, and I'm beginning to like what I see.
I'll be honest, initially I thought another opportunity in the health and wellness space was the last thing we needed, however, these products are very unique. Turns out this is not simply another supplement company with products full of synthetics and extracts. The flagship products are actually food, real all-natural food. The innovative formulas of concentrated powders deliver more pure vegetable nutrients to your body than you could possibly eat.
The formulas focus on root causes of so many of our problems today, which are too often directly associated with the Standard American Diet (SAD), which is in fact quite sad. The formulations are created with the purest whole foods products available and are designed to address inflammation throughout the body. Did you know a majority of people deal with some form of chronic inflammation? Well, we do, and we don't have to.
The entire product line, which also includes whole plant hemp oils, black seed, essential oils, biominerals, and a selection of personal care products, are different, they're better; and as a result this opportunity is better. Anchored by amazing products, the compensation plan makes it easy to get started, while being built for scale, enabling even part timers an opportunity to earn, as well as the serious team builders.
If you're interested in health, wealth, and attraction marketing I invite you to check out our presentation at Endeavor Naturals, and get started by securing your spot with a free tour today. We're running out of time to position ourselves where we want to be. It won't be too much longer and we'll simply have to accept what they're willing to give us.

For full details -> https://opportunity.endeavornaturals.com
---
---
No comments yet
---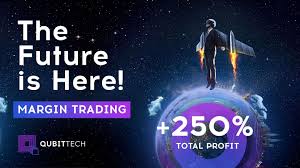 ---
Support
Privacy Policy
Affiliate Terms
Terms of Use
Testimonials