Team Africa Offer! Those From Africa Will Love This!
The other day I made an announcement about our building a new team in this industry over in Africa.
I am a man of my word, so I am doing this for the team in Africa!
Have you ever been successful in this industry?
Well, listen to this offer if you are from Africa, because this may just be the break you've needed.
What Only Africans Are Offered
If you live in Africa, you are able to work with us, and get more help then you've ever seen before.
If you make the decision to join our team, there is a way through our comp plan to help you get a team going as long as you work towards it each day.
Once you have joined our team, you will be placed under a person already over in Africa, as his personal sponsored affiliate.
This doesn't mean I do not help.
I am still available to work with you and help, even though I am not your personal sponsor.
As a matter of fact, I will be driving people to you, through many several means possible.
And the good news is....
We Will Do The Same For You
In our company's comp plan, you only need 2 people to unlock income on the volume of others.
This is why you will be personally sponsored by out first affiliate in Africa.
The first 2 people to take this offer will be placed under him as his personal sponsored affiliates.
So what does that mean for you?
Once he has 2 personal sponsored affiliates, we got to find you 2 as well. Anyone who comes from Africa will be sponsored under you and you begin to get your own affiliates too. Locking in you in to earn income to pay for your own costs.
By passing on each affiliate in the area to the next person, this should be able to generate a few levels deep before it begins to get tough.
Either way, the first few in will reap the rewards, and can build on their own as well in Africa, and in the United States.
If I Am In Africa, How Do I Build In America
Two ways.
One is through our online system that if you simply just generate leads, you begin to build a huge team.
You will be trained on how to generate leads in the USA, so you can sponsor your own affiliates.
If you sponsor 2 on your own, you will be passed over to give the offered affiliates to your downline.
This of course helps you tremendously making sure the volume and bonuses continue coming in for you.
The 2nd way to earn money on the USA sales, is through the volume I place under you as my own personal sponsored volume.
Even if you are not the sponsor of the person, the volume will be carried over into other styled commissions, that will grow larger each month.
How This Will Work
As more and more people bring in new affiliates, those affiliates will be placed under the next person who needs their 2 to receive steady commissions.
This will only be in Africa of course, not yet available for any other area.
I will be targeting Africa in my advertising budget, to keep new leads coming in and new affiliates joining.
Since everyone in Africa is on the same team, it will make it better for duplicating and working together in the area.
You will be given 2 affiliates in this offer, but there is no knowing when it will happen by.
This is unpredictable, but it will be given to you once available.
So your own work and effort, is only going to increase your own odds for massive success.
You can sponsor all the people you personally want, but only 2 can be shared.
This will put you in a spot to make enough to cover your costs, and the longer you stay, profits will increase.
Heck, having profits in your business, no matter how big or small, can attract others to you.
If you are interested in taking the free tour, message me and let me know.
I will send you the link and let you check it out without having to commit to anything first.
I Want To Be Part Of This
If you see what is happening and why this is so big, then here is how you participate in it.
#1: Send me a connection request so we can message each other here. If you do not have a credit to do so, I will friend request you. Just let me know to send it in the comments below.
#2: I Will send you a link where you will take a free tour, and see why this system can help you build a team in America, with my help and budget. Yes, I will help as much as I can as if it were my own personal business.
#3: If you like what you see, then get in. There is an investment on your part, but not a big one compared to most companies you see.
#4. If you take the tour, and are unable to get a spot for whatever reason, you are still locked in as long as you need. Once on the team, we will assign you to whoever is next for an affiliate, and you will be put in for getting 2 placed under you once available.
#5: Do not wait too long, as this once in a lifetime offer can not go on forever. We will carry it for as long as we possibly can, and the bigger it gets, the better for you.
P.S Connect with me and I will get you the info so you can learn how our system works. We get lots of affiliates joining through our system without having to prospect or close them ourselves. This allows people in Africa to get American affiliates who have access to a huge selling product.
---
No comments yet
---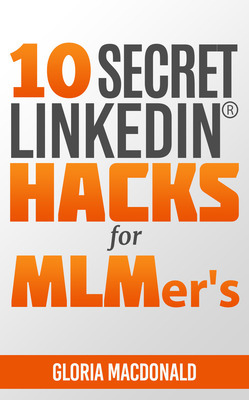 Member Ad
Trade in the Foreign Exchange
Learn the most profitable skill-set in the world from millionaire traders via live interactive trading using IM Academy. This is an educational platform that provides you with many ways of learning
---
Support
Privacy Policy
Affiliate Terms
Terms of Use
Testimonials