Vacation Club and Business Opportunity
Everyone needs to go on vacation. This is your opportunity to enjoy better and more vacations. Great for the whole family. Enjoy destinations worldwide. This vacation club offers 3 levels of membership. With each progressing level you will have expanded benefits. The Club books a wide variety of venues offering members great savings. The club also offers a booking engine for air fare, hotels, and much more. Members earn points plus Rovia bucks on purchases through the shopping site, which you can spend on your trips. That means that if you are spending points (1 point = $1) and/or Rovia dollars you are not spending dollars from your bank account! This club is ever expanding the destinations and opportunities. I invite you to contact me to learn more about this opportunity. Memberships are being discounted for a limited time. Contact me soon! This is a great addition to any business. Sally Cantrill.
Do you put off taking a vacation? You are not alone!
I am pretty much a workaholic and always put off taking time for myself. I plan to take a vacation, when I have saved for it and can pay the bills ahead. Or, next year I'll take some time. Maybe you think that when you have that new job, you will reward yourself with a break. Well, I am learning to take a vacation, and you should too!
Can you imagine yourself on that beautiful beach? Or, maybe skiing down that mountain, or pulling in that huge fish, or walking the streets of Rome or Paris? You should take time to imagine. Needs some reasons? Well, I am told they can cut your risk for a heart attack. They can boost your energy. Because you will return more focused, you just might earn more money. I think those are some really good reasons. Let's get you going. I want to share with you a travel club so you can browse a huge number of possible destinations!
However, here are some great excuses reasons why you should make your next vacation a priority!
1. Vacations Can Cut Your Risk for Heart Attack – Wow, that is certainly a good reason! It de-stresses your life. I found research that it decreases the risk of a heart attack by 50% in women and 30% in men. So, I guess you could say it is good for your health!
2. Vacations boost your energy! Give yourself an energy boost after you have taken a break from it all. Get more done when you return. That certainly sounds great!
3. Vacations Can Help Get You a Raise. With all of that energy when you return from a vacation, you'll be getting more done and with less stress. The boss has got to love that! Research shows that earners who take time off can get as much as a 10% boost in salary. More than enough to pay for the trip!
4. Vacation Adventures Give You a Natural High. Discovering new things and checking things off of the bucket list just simply makes you feel good.
5. Vacations Make You Happier With Your Entire Life. Now, that is good!
6. Vacations Can Help the Economy. If you won't do it for yourself, do it for everyone else in the country. It's a great humanitarian thing to do!
7. Vacations Help Keep Your Mind Calm. Practice makes perfect. So, taking a vacation helps you practice relaxing. Seriously, do you need another excuse?
8. Vacation Happiness Is Contagious. Be the one that spreads the joy.
9. Vacation May Help You Live a Longer, Healthier Life. Well with all of this reduction of a heart attack, less stress, being happier, getting pay raises and spreading the joy it just makes sense that you will live longer and be healthier, right?
10. Vacations Force You to Improve Your Workflow. You will need to leave information on how you get your work done for whoever is covering for you. It is bound to end up in streamlining your processes. Again, making the boss happy.
So, is it time to get a vacation booked or at least check out the options? Wouldn't it fun to dream with your spouse, friend or significant other about where you will go and what you will see?
Well, I don't bring you a problem without a solution. I want to share with you an amazing travel club and I think you will appreciate the opportunities that are offered. I am not talking about just a little break. I am talking about maybe a get-away, but also a real vacation. Thousands of options. Let me help get you on that beach, on that mountain or on that boat or walking down the streets of Rome.
---
---
---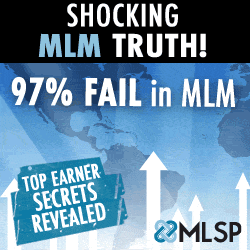 ---
Support
Privacy Policy
Affiliate Terms
Terms of Use
Testimonials