CALLING PEOPLE WHO LOVE TRAVEL
✈️ TRAVEL AGENTS WANTED
Hello everyone my name carla valerio and
I just started my new travel business and im looking for people who love travel to join me in a new adventure

I am looking for hard working, motivated and determined people to join the fastest moving team in the UK as an independent travel agent.
Have you ever wanted to work in the travel industry? do you simply love to travel? Or would you like to travel more?
Or you want to become your own boss and become independant travel agent
Or you like to help other start a busine
This is an opportunity for you to work with a well established company that has been up and running for over 25 year and now the largest independent travel agency in the UK.
You can work from anywhere as long as you have access to a phone or laptop and wifi
The job is amazing
⌚ flexible hoursworking
✈️ no experience needed
� full training provided
� earn whilst you learn
� full support and all training is done online
� Low start up fee and NO contract
You need to be over 18 years of age and we operate in over 18 countries
�� #UnitedStates
�� #UnitedKingdom
�� #Barbados
�� #PuertoRico
�� #JAMAICA
�� #Guadeloupe
�� #StKitts #Nevis
��#Bahamas
�� #TrinidadTobago
�� #Panama
�� #CaymanIslands
�� #Bermuda
�� #Belize
�� #Guam
�� #Dominican Republic
�� #VirginIslands
�� #TurksCaicos
�� #Micronesia
�� #Mexico
�
Launching SOON:
�� #Canada
�� #Philippines
We have some amazing training and we offer the best support from our team within
We a big family that support one another team is expanding
We have some amazing suppliers we work.with me , we have loads of training available online and you can do it in the comfort of your home the options are amazi
The travel industry is growing and this opportunity is amazing
If this sounds like somethink your interested in message me for more for details
Travel industry is growing and opportunity to good to pass up
Cannot wait to help someone start them dream business or if you just want to join for the travel side and save yourself some money
PM or comment for further information
thank you �
Carla valeri
---
---
No comments yet
---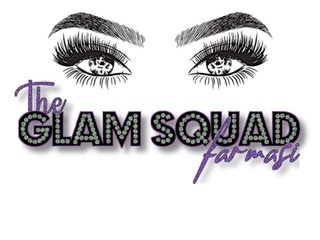 ---
Support
Privacy Policy
Affiliate Terms
Terms of Use
Testimonials