Leadership Tips for Network Marketers
Today, I want to share some leadership tips for network marketers. These are some valuable lessons I have learned during the past 16 ½ years in this great industry.
First off, network marketing is a leadership business. While your ultimate goal is to build a team and move products to end users, you must realize that leaders make that happen.
Part-time reps and customers come and go like the common cold, but leaders build the business big and are responsible for building teams of thousands of people.
If you want more sales, find more leaders! If you want to find more leaders, become a leader yourself!
With that being said, here are some additional leadership tips for network marketers.
# 1 Lead from the Front
You must do the things you want your team to do! You must retail and recruit every single month and lead by example at all times. You must be the tip of the spear. After all, your team will do what you do, not what you tell them to do.
# 2 Be a Servant Leader
Place the needs of your team above your own needs. Focus on helping other people get what they want and you will get what you want. Don't act as if your team exists to serve you. Look at your role as a privilege and serve others.
# 3 Improve Your Skills Daily
Work on your leadership skills every single day by reading books, listening to tapes, attending seminars, attending masterminds and spending time with other leaders. The more skills you develop the more value you bring to the marketplace.
# 4 Hang Around with Other Leaders
Find 3-5 successful leaders you admire and respect and form a mastermind alliance with them. Look for people with complimentary skills who encourage you to grow.
# 5 Ask Questions and Listen
Great leaders are great listeners. Get good at asking questions and listening. You can't learn anything by talking, but you can learn a lot by listening.
# 6 Be Accessible
Leaders are accessible to their teams. They might not answer the phone or respond to emails 24/7, but you can get in touch with them.Make sure people know how to get in touch with you and that they are encouraged to do so.
# 7 Develop Systems
Leaders develop and use systems. Make sure you have a training system and lead generation system for everyone on your team to use.
# 8 Work on Your People Skills
Great leaders know how to get along with different types of people. Work on your people skills daily. Read books such as "How to Win Friends & Influence People."
# 9 Have Empathy
Great leaders are empathetic with others. They try to see the other person's point of view. They "love" their followers and want their followers to know that they care about them as a person.
# 10 Encourage People to Grow
Great leaders encourage people to grow. They teach their followers the importance of personal development and challenge each person they work with to get outside of their own comfort zone. They also speak belief into their followers.
Bonus Tip: Great leaders know who they are and where they are headed in life and in business. They have a crystal clear why and a compelling vision that others want to be part of.
Final Thoughts
There you have it folks. These are some of my best leadership tips for network marketers. What are your thoughts? Leave a comment below to let me know what you think. I look forward to hearing from you.
About the Author
Chuck Holmes is an author, blogger and network marketing professional. Learn more about his opportunity here.
---
---
---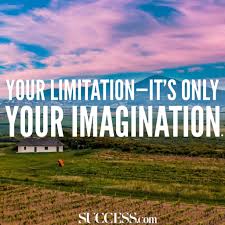 Member Ad
Create a New Smart Lifestyle
Affiliate Networking Company marketing other Online Companies 21st Century Digital Products. Join this exponential life changing growth.
---
Support
Privacy Policy
Affiliate Terms
Terms of Use
Testimonials