I'm Really Making Money More than I Hoped And My Goals Now Increasing Even More.
Hello Dreamers,
My name is Aashish Shahi 20, and years ago I asked myself this question, "If virtually everyone spends about 80% of their lives at work, why do they live hating it?" So for the solutions I again asked myself 'what are the home/internet based jobs which I can offer specially to peoples who doesn't have any professional knowledge on internet or anything?'
This is a question that is always been the driving force of my adult life. I wanted — needed — to find the answer.
And i did.
But not before I experienced a personal journey fuelled by a deep passion, to find better ways to work from home. At the same time being more productive in less human effort without being less engaged at entire work. To live a more fulfilled life spending more time with family and loving friends.
It was a journey filled with amazing opportunities that allowed me to live my highest purpose. Thankfully my curiosities on internet lead me to work on online based jobs and I started with Google adsense and have also written 1 book on "How To Use Safely And Produce Massive Income Through Google Adsense". Google adsense is a professional internet based job and not secure for non-professionals. Hence this non-professionalness is the starting point of my research.
Today, I am a Co-founder of future's many multi-millionaires creating company EarningWays. I run my own home Agro-Based Industry.
I'm also a business coach and at my early age of 18 I worked as a local logistic partner from Nepal with Bangladesh's top Billion dollar company MIR Group Bangladesh www.mirgroupbd.com, I offered and invited them to establish here in Nepal too, they are also very interested on my works and they are very willing to open their about 6 related companies in Nepal, but unfortunately the company is not able to setup in Nepal because of less support by Nepalese Government.
My specialty is to use just a handful of techniques and tools to grow a business at an exponential rate and in an incredibly short period of time. And I happily share ideas with others too.
I love what I do, and I'm happy.
I'm inspired and motivated everyday by the people I get to coach and work with. I get to help people achieve their goals and dreams. Is there anything better than that?
I'm very aggressively been working on worlds top online based jobs which have changed my life and with the help of that I'm changing hundreds of others simply by recruiting them on those business. Now I don't have to rely on others for money or job and I'm working from my own home. It's sure that if I can do it of-course you can also do it. And i'll teach you how to do and I'll promise that I'll be always there to guide you. These online businesses are free to join, trust me you won't regret this.
Let's Start With One Of The Top Online Earning Site For Now And That Is:
FutureNet
CLICK OR PASTE URL ON YOUR BROWSER OF LINK BELOW AND MAKE FREE ACCOUNT. NOW!!
SUBSCRIBE IN THE LINK BELOW FOR LATEST NEWS ON THIS BUSINESS
If you are getting problems in joining feel free to contact me on link below:
Join Me On Facebook
https://www.facebook.com/aashish.shahi.3
Join Me On Skype
aashish.shahi717
Send Me Questions on email
aashish.shahi7@gmail.com
Keep following me for more news on World's Top Trusted Online Businesses.
Stay Strong,
Aashish.
---
No comments yet
---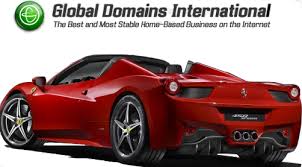 Member Ad
GET IN NOW
PRE-LAUNCH Network Marketing Opportunity! The first and ONLY FDA Registered Transdermal HGH Gel on the market. Extremely generous compensation plan. JOIN NOW before this product goes viral!
---
Support
Privacy Policy
Terms of Use
Testimonials