Chaos Theory Of Time Management
Hey, how's it going? I have this funky background today. I have fun with these. These are pretty neat... adds a little variety to the video. What the heck was that thing?
Anyway, as promised, today I'm going to talk about the chaos theory of getting things done. Time management. And the truth is you can't really manage time. Things happen. They're going to happen as they happen and the best you can do is to react or respond in a way that is conducive to getting done what you want done.
For instance, you never know as you're driving along, if you're going to get a detour, if you're going to hit construction. There may be an accident. It could be all kinds of things on the road that will disrupt your schedule. There are times where in normal everyday life, something is going to happen. It happens all the time, and if you're not prepared for it, you'll say, "Well, I can't do my video or I can't write my email. I can't do this thing that I was going to do because this happened."
That is a very bad trap to fall into because the more you do something in a certain way, the more you'll do it that way. If you create a habit of getting around whatever happens and getting done what you want to do, then you'll have the habit of doing that. It'll be coming naturally. If you get in the habit of putting things off and letting every little thing get in your way, then that's what you'll do on a consistent basis. And you know by now consistency is the key to getting good at what you want to do and to creating something that's going to have its own momentum.
So this is how it works. Let's say every day at lunchtime you go and do your video, but on this particular day there's going to be a meeting, and your lunch is going to get cut short, and you're not going to have time to do the video.
In this particular case, you adjust by immediately finding out when you're going to have a few minutes in your schedule to knock it out, and you've got to think about it and plan it. Maybe set a reminder, an alarm on your phone, something. Because the way your brain works, it's going to say, "All right, it's past lunchtime. The video is done or the email is, apparently." That's why you have airplane mode. So you don't get spam calls on your cell phone while you're making a video. Note to self - Remember to turn that on. Anyway, you look for a place where you can get done what you are missing on that day because you got disrupted.
Now the chaos theory of time management goes even further, and it goes like this. For instance, right now I'm sitting here and I've got a few minutes and I thought, "Wow, I could get this done, but what am I going to do it on?"
And then I remembered, oh I was, I said yesterday, "I'm going to do this video on the chaos theory of time management." So I can do it right now.
That is what puts you ahead of the game. That idea. If you put it into your subconscious and you make a habit of knocking out your article, your video, your email, whatever it is that you're doing consistently everyday to reach out to the people that your you're marketing to, then you'll always be looking in the back of your mind for a subject or a time where you can create what you're going to make.
I can't tell you how much this will affect the amount of things you get done every single time your subconscious sets up a little beep for you. It's like, "Hey, I could make a video, or hey, I could, that's a subject for an email." You should always write that down. And if at all possible, take immediate action on that because that will train your mind to come up with ideas. It'll train it to see things that are going on and remind you to write it down as a subject.
And it will also put you in the habit of creating things on the fly whenever you get the chance.
So take that to heart. Practice this. Like everything else, you'll get better at it as you go along. Youll be amazed at the amount of work you get done when you thought you had no time.
Still haven't taken advantage of our free training program?
Why not get that done right now.
That's all I got for today. I'll see you tomorrow. I'm out.
---
---
No comments yet
---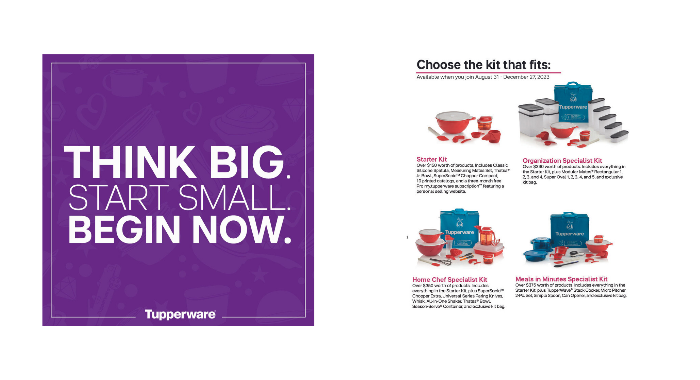 Member Ad
Why Social Retail? Why Now?
Want to hear why multiple top earners around the world, across multiple different companies, are leaving their MASSIVE businesses behind to start over? Send me a message and let me share more
---
Support
Privacy Policy
Affiliate Terms
Terms of Use
Testimonials