MyLeadGenSecrate- Start Getting 100-200 Tier-1 Pre Optin Leads
My Lead Gen Secret is real secret to making money online, as they proclaim on their website? Or is it just another internet scam to rip you off? Read on and make the decision for yourself
My Lead Gen Secret is a lead generation system by Jim Harmon. The system gives you 100 to 200 leads every day for only $1 a day on complete autopilot.
It also integrates a free built-in email system inside where you can email your prospects every 23 hours. You can double your leads to 200 a day by referring at least one other person.
When you first start you have to pay for the entire first month upfront plus a setup fee of $30. That means it's going to cost you $60 dollars to get started and $30 a month after your first month.
You can cancel at any time.
The MLGS Compensation plan gives you unlimited earning potential. Earn commission by selling MLGS memberships and master swipes to customers.
The MLGS Compensation plan allows Affiliates to achieve the highest levels of payment, FAST!
Earn Money as an Affiliate:
You receive $5/month on personal membership sales to customers who purchase directly from your affiliate link (Level 1)
You receive $4/month on your personally sponsored Affiliate's membership sales (Level 2), $3/month on the membership sales of the people they personally sponsor (Level 3), $2/month on levels 4 and $1/month on level 5.
Level 1: $5/month
Level 2: $4/month
Level 3: $3/month
Level 4: $2/month
Level 5: $1/month
One time commissions are paid out on master swipe purchases at $5, $4, $3, $2, $1 (5 levels deep) on $29.95 pricing and $10, $8, $6, $4 & $2 (5 levels deep) on $59.95 pricing.
What I Like
Weekly Superstars Bonus Contest
Win an UNLIMITED Number of $100 Bonuses Each Week By Simply Referring FIVE New Confirmed Membership Sales in a 7-day Contest Period.
You read that correctly! For every 5 paid new customers you refer in a one week period, you'll earn a $100 cash bonus. There is no limit! Refer 25 new paid customers in one week and you'll earn $500!
Earn Bonus Leads
Double Your Leads From 100 Per Day To 200 Per Day For Life By Simply Referring ONE Confirmed Member.
Yep, that's right! As soon as you get your first referral, they will give you 100 BONUS LEADS every day. You will continue to receive a total of 200 leads per day as long as at least 1 of your referrals remains active.
The cons:
The built-in mailing system allows you to only send out emails once a day as a drawback, but you can import these contacts (All of them! ) to your very own autoresponder and send out your affiliate offer unlimited of times.
Final Verdict
My Lead Gen Secret as an absolute MUST for any business owners, online marketers, entrepreneurs, and more!
With MLGS you won't need a website, "paid traffic" or creating contents. Everything is done for you already. They even have affiliate email swipes for you to import into the built-in mailing system.
I highly recommend this to all newbies and veteran marketers. You can scale your business or making your very first commission..
Visit Myleadgensecret.com
---
No comments yet
---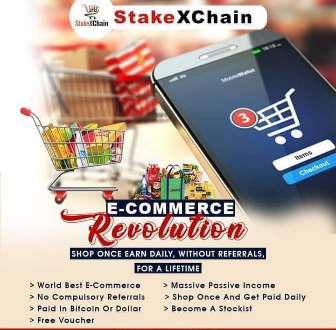 ---
Support
Privacy Policy
Affiliate Terms
Terms of Use
Testimonials