Investor With A Purpose
Hey everyone, my name is Chad Nicholls and this is my first announcement. I'm a passionate investor who is in constant need of more working capital. I don't have much of a background with work from home businesses that are MLM based and involve selling products or services. I'm not here promoting any products or sharing any links to external websites. This is not to say I won't share things privately, but from this public announcement I will simply state that I am here to give that which was given to me. The giving of priceless knowledge that provides more joy and more life to the mind, body and soul of another human being is a very noble and rewarding deed.
I wish everyone good fortune on their current paths. For everyone who is passionate about their vision and thinks about it every day I will say to you....you're close if you're not already there. I'm looking forward to connecting with the people in this MLM Gateway community. I love learning about new things when talking with people as we all know the quest for knowledge is never ending. If you are someone who loves investments and cash flow generation then you are speaking my language. I'm hoping to connect with people that have a very definite, vivid desire to do something that could be either very specific or something that hasn't shown it's face yet. We all have desire, but not everyone has desire with a vision to achieve it. Those with desire and the vision to achieve it still fail in the masses.
I've learned many things in my life... some by chance and some by the hard way. Certain truths do set you free as the saying goes. So tell me your story people....show me what you do. I am someone who does want to hear about your business and I promise I'll listen and give you positive feedback. I believe in giving value that which promotes more life to those I meet and talk to. I hope that you are all engaged in an industry where you are providing more use value to your customers and/or recruits than you are asking for in cash value for the product, service or opportunity. These are exciting times to be in the world and opportunities come and go like taxi cabs in New York City. Remember, there will never run out of good opportunities, so choose very wisely what you choose to focus your goals on. Thank you for reading, maybe I'll talk with you later:) -Chad
---
---
---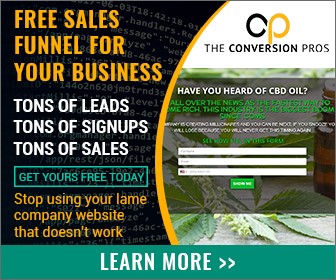 ---
Support
Privacy Policy
Affiliate Terms
Terms of Use
Testimonials