How To Get More Done
All right. How's it going? It's a brisk morning here in Reno. We had some snow last night. I already did my driveway though. Remember I told you last time I got a shovel so I didn't have to do it with the dustpan. Which is pretty awesome, and made much shorter work of the job.
Anyway, the snow seems to melt pretty quick up here. This is my first winter where I've been around here this much, and the snow doesn't seem to stay around so long.
On the other side of the coin, I've got a trip. I'm headed to Yuma, and I'm going to leave early this afternoon. Probably end up there tomorrow afternoon sometime. Hopefully, I can get reloaded quick and head back.
If not, I'll have to load the following day which is Wednesday. Which is kind of a drag but not the end of the world? Good news is, I've got a shipment of the good stuff coming in tomorrow, and that's going to be awesome.
Even though I'm not here, Rockit's going to go ahead and talk to some people about what we've got going on now, which is very interesting. If this was more of a business-builder type video, I'd talk more about it. I'll do some more of those on another series or something.
But anyway, so far so good this year, everything is his moving right along. I've got some plans laid out, things are taking shape. I do wish that I could get a little more physical exercise. That's coming up and so far I am confident.
I've done some reading every day since I started it and I'm also doing these videos every day. The next step is to get to a point where I'm writing something every single day. Reading, writing and doing the video are the main points. Once I get that leveled out I don't think I'm going to add anything else for probably a couple or few weeks, see how everything starts turning out. How my schedule is adjusting to what I'm doing.
That's what you gotta do, is you look at things, what you're doing, and you add certain things. Some stuff's not gonna work for you. For instance, if I hated doing these videos if they weren't working and I just am not going to do it. Then I would find something else, a different way to communicate that I could use more effectively.
Something I'm more into because I'm telling you, the main thing about whatever it is you're trying to get done, you must like doing it or you're not going to do it.
Maybe after a time you develop a little more discipline and doing the things you like and getting things done for a while. You can add some things that you're really not that fond of and perhaps grow to like them.
But honestly, your strengths andwhere you're going to get things done are doing the things that you actually like doing, so it's easy for you to do them every day.
That's all I got for today. I hope you're having a fantastic day like I am.
I'll talk to you tomorrow. I'm out.
---
---
No comments yet
---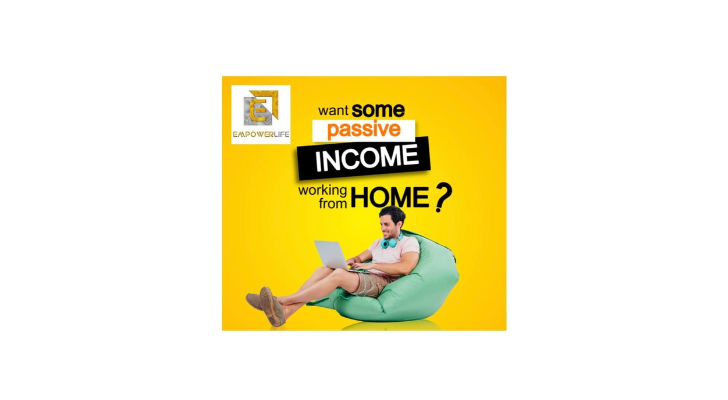 Member Ad
Up to One Million in Cash
Come learn how you can get up to One million dollars in your account in as little as 48 hours.Must be currently in business for more than four months and Have 500+ Credit score.
---
Support
Privacy Policy
Affiliate Terms
Terms of Use
Testimonials