Buyezee Shopping Comparison Website
Hi All,
Well, I just thought I should spread the word about this new, groundfloor MLM / Network Marketing business opportunity....Buyezee.
Buyezee has and continues to put into place a strategically strong management team. The Chief Technical Officer is Antony Spear, The new CEO is Claudia Ssaz, excellent managerial and business leadership qualities. Then there is the recent addition of Jens Pohner ~ President of Sales and Marketing Europe. Also recently joined is Frederick Arnhoetler ~ President of Sales and Marketing Asia. All in all Buyezee has an excellent senior management team.
Buyezee has just launched in 11 countries and these are exciting times. These countries are to date: USA, Germany, United Kingdom, France, Spain, Italy, Netherlands, Switzerland, Austria, Canada & Thailand. There will of course be further countries opening for business in the future.
over The company are a debt free online shopping comparison site showing absolutely no bias towards any provider.
Buyezee has over 100,000's products and offer excellent prices through many well known high street shops and other retailers. The opportunity is at present completely ground floor, only just launched and as debt free a chance to grow with Buyezee is possible.
There are two sides to the business, recruiting, training & building a team and then there are various entry levels and a means of having your own online shopping comparison site. Entry starts at just 39 euros and there are varying levels of entry subject to the relevant countries laws on the business opportunity. These online website shopping sites are known as either shop owners with their own website shopping malls or business minded entrepreneurs known as Shopreneur businesses owners. There are differing levels of entry dependent upon how many countries each individual wishes to open for business.
Please take a look at this new business it is genuinely exciting and will become a household name of the future. We already have online giants such as Google, Facebook, Spotify, You Tube and many many more and Buyezee plan to be a part of this huge industry.
If you are seeking a genuine home based business opportunity then the Buyezee shop owner or shopreneur business opportunity may well be for you. Low risk entry costs and nothing to pay until a person actually makes a sale, no or low risk is key to helping people from all walks of life to open their own business and strive to achieve happiness and financial success.
Please visit: http://www.retailemotion.buyezee.net
Mobile: +44 7541 359 614
Many thanks
Neil Thomas
---
No comments yet
---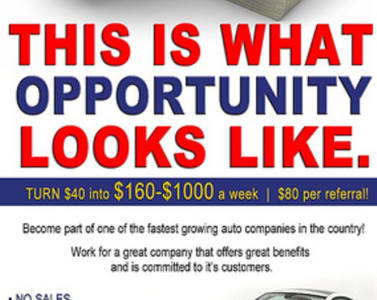 ---
Support
Privacy Policy
Terms of Use
Testimonials