23 year old debt free company just launched in the USA and Canada! Get in now!
Chances are…YOU are NOT familiar with PM International. That will change though as PMI just officially launched in the USA, and for that reason, I wanted to offer you an exclusive opportunity to be able to take advantage of the products now, and join our amazing team that is taking advantage of this ground floor opportunity. Timing is everything!
I've been using their health/fitness supplements and anti-aging beauty care products for several months now. Due to their exclusive (and patented) NTC (Nutrient Transport Concept) delivery process, these products are truly top shelf, premium products! The NTC process allows for nearly 100% absorption of the nutrients and vitamins…unlike most supplements which average about 15-30%! In addition, all of their products contain 2-3 patents and are non-GMO, gluten-free, soy-free, all-natural ingredients. Imagine that…no artificial sweeteners, no dyes, no binders, no fillers, nothing…just the real deal! The best part is, the products are for everyone! I even put all 3 of my kids on several of the products after discussing the benefits with a Naturopathic Physician.
In addition to the premium products, PM International offers a unique business opportunity for those of us who like or are looking for a home-based business. Let me be clear: PMI is NOT a start-up company. They are a 22 year old company out of Germany with a 22 year proven track record operating in 35 countries and soon to be 38! Furthermore, they are debt-free, carry a AAA rating (better than most banks), endorsed by the Cologne List and Swiss Vitamin Institute and is the #1 Direct Sales Company in Germany! FitLine products are the ONLY approved products for Olympic athletes!
This is where you come in: I was lucky enough to become part of the core group of promoters, and we just officially launched in January, 2016. My team includes Greg Sturz, one of the Top 50 network marketers in the world, Mike Lemire, one of the top network marketers in the US, and Ohio's own Matt Wilhelm, NFL Super Bowl Champ and Ohio State Buckeye National Champ. We are looking to assemble a select group of influential individuals who would like to take full advantage of being some of the very first reps in North America. PMI has already generated over $400 million in sales in 2015, and the USA, just officially launched in January 2016, is already the #1 country in the company for growth.
Please contact me for more information today!
Jay Martinez, BSN RN
330-607-1696
Jaymartinez717@yahoo.com
---
No comments yet
---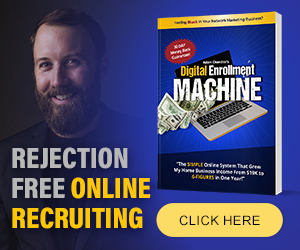 Member Ad
Fight 7.5% Inflation
That's right you can fight against Inflation and win. All you do is take 1 step and make 1 decision. Start now and put inflation behind you FOREVER!
---
Support
Privacy Policy
Affiliate Terms
Terms of Use
Testimonials