How to Succeed In Network Marketing
I have been involved several network marketing companies over the years and I have learned that success is something that remains elusive for many network marketers. Only in recent years have I began to see the success I have dreamed of and I want to share some things I have seen that have led to success.
1. Define your "Why" Clearly
However, I have learned to put this why on the back-burner and focus on something else: bringing value to people. In the current company I am involved with, Superlife World, I bring value by selling a product that helps people with their health.
I also help those who want to go into business and change their financial well being.
You see, the market does not care what your needs are, it cares what value you bring to it. When that is displayed, they are willing to pay for it.
2. Search For The Ideal Product
I have had the unpleasant opportunity of being involved in companies that do not have a product or a service to sell. Not proud about it but
I lost a lot of money before I came to my senses.
Find a product with a proven track record. Preferably, one product. It gives you focus. Forget about the compensation plans/matrixes and such for now. If it is a product that is proven, one that has a track record, and it is in line with your "why" then go for it.
But before you do…
3. Find A Good Mentor/Sponsor/Upline
A good sponsor is the make or break for your because they are supposed to teach you the ins and outs of the business. This is where I failed a lot of times.
You want someone who is willing to share what works, someone who has integrity and is going to hold you accountable. They say an apple does not fall far from the tree.
Learn all you can from them, what they do, how they grow the business, how they sell the product, when they do what. Milk it for all it is worth.
Your success depends on it.
Usually, a few emails to the company and they know just who to hook you up with.
4. Willingness To Learn
You probably have a plan mapped out already to winning that dream car or vacation but hold on to your horses. If you do not decide to be willing to learn, you could easily be sabotaging your success.
Your attitude will determine your altitude in the networking marketing business.
Enough said.
5. Put It Into Customized Action
After you have learned all that you can learn, you need to put it into "customized" action and here is why;
All that I have learned from my upline or team, I need to tweak it to suit my environment.
My current upline lives in South East Asia where hotel meetings do the trick very well. Here in Southern Africa (not South Africa), they just don't.
Hotels have been used to scam people of their hard earned money, not to mentions some unscrupulous people who did that in the name of network marketing.
So I have had to tweak things to the environment. I do one on one meetings in person and online and that is what is working. Slow, yes but it is snowballing.
It is at this point that I introduce the four letter word:
W-O-R-K
You have to work at it. As Darin Kidd likes to say, it is "net-work" marketing.
6. Celebrate The Small Victories
Whatever goal you have, I recommend that you take it in small chunks. Here is an example of what I do daily…well, almost.
I wake up in the morning and have my power hour. I celebrate that.
Then I do my 7 minute intensive workout. I celebrate that too.
Then I make the bed. I celebrate it like it's an Olympic thing.
And on and on into the day, I celebrate the small tasks. By the end of the day, there is more to celebrate than most people I know.
You develop a winning attitude.
So if your goal is to sell 100 units of product per month and you only sold 2 units today. Celebrate.
Because you have 98 to go!
If you can sell 2 then definitely you can sell the 98!
So remember that Network Marketing is a way of marketing. That's all. You use your networks and you work the marketing into it.
I trust that you have caught a few tips that you should implement in your business. If you find this helpful, share with someone else.
I welcome your comments below or you can contact me.
Blessings to you.
---
---
---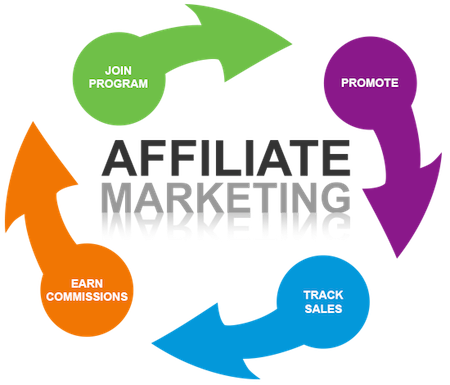 ---
Support
Privacy Policy
Terms of Use
Testimonials