Sports Marketing
Sports Fans!! Looking for a new and exciting way to play along with your favorite team or looking to make some extra cash working form home? Look no further, we will be launching a new app this fall that allows you to play along with your favorite sports team. This is the first of its kind, a live interactive app. This app is completely FREE!!
We are looking for affiliates to join in on the action and help promote this app before it launches this fall. All you need is to tell people about a free app they can download and play along with there team.
This is the 4 minute intro video to watch https://www.youtube.com/watch?v=lcBNHZiOaRs
The App is extremely easy to set up and use and it works on all mobile phones…Android and Apple or Tablets. The entire app was designed to drive action just like Candy Crush, Clash or Clans etc do.
Players download the app for free from iTunes, Apple Store, Google Play etc.
Set personal preferences: football, baseball, soccer, NASCAR, etc.
Then you select your teams and the App will give lists of live games you can play regularly.
Select Experience Level: Casual, Intermediate, Expert—the App tailors to you with more drill down questions as you rank up in Experience Level
When you play, the United Game Marketing sports app will ask; Do you want to Pay to Play of Play for Free? If you choose to Play for Free you can earn up to 5 Tokens a day to "call shots" in live games. You do this by watching short advertisements paid for by Fortune 500 companies just like the ones you see on YouTube, Facebook and Twitter etc.
You can buy a token for 99 cents or watch a quick advertisement and the advertiser will give you a token.
If you call the shot correctly you win more tokens and continue playing the game.
There are major prizes as you rank up and call shots correctly. (IPads, big screen TV, sports gear…etc.)
Players can invite friends just like Candy Crush, Farmville, Clash of Clans which increases downloads, players, sales revenue for United Games Marketing and their affiliates.
Once again all you need is a smartphone, so sign up as an affiliate or player and get on board with this new and exciting opportunity. Look forward to having you join a winning team.
---
No comments yet
---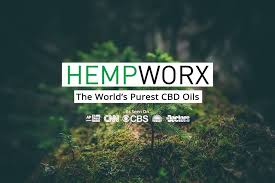 ---
Support
Privacy Policy
Terms of Use
Testimonials