Chapters In Adventures
Good Morning, Afternoon, Evening,
My name is Jeffrey Miller. I'm a Full Service Travel Agent. As an indepentant agent for the Archer Travel Group / Evolution Travel. I have unlimited specials on cruises, theme parks, all inclusive deals. I'm looking not only for new clients but also those intressed in running their own business, and networking with other proffessions. For example, lets say you are a wedding planner and your client is looking for an all inclusive destination wedding, honeymoon you could send them my way and I could do the same for you. Would be easier if in this case we were in the same state or local area. If you are intressed in contacting me for any of the above reasons please contact me directly since at this time I only have the free version of MLM Gateway.
Some of my deals on cruises are the following: I have a 7 day cruise leaving New York City stopping in Canada and in New Egland as low as $59/pp double occupancy + taxes and fees, or how about is a day Panama Canal trip at $333/pp double occupancy + taxes and fees. Here's another one is an 18 day Viking Passage for $111/pp double occupancy + taxes and fees. Many other great and wonderful deals and not just on cruises.
I'm also able to get great deals for sport or concert tickets. I'm also a certified Disney tavel agent. Today Disney is much more than just their theme parks. They have the Disney Cruises ships, they also offer Adventures By Disney, Escape Adventures by Disney which is for groups as large as 12 ppl. What I like about this choice is YOU pick who travels with you on the Escape Adventures by Disney, this could be a unique bachelor, bachorlette getawaya, an all girls or boys trip. or just a nice family trip.
More times than not I will be able to beat any advertised price.
So in closing wheather its a wedding, honeymoon, family vacation, a family reunion, a spirital quest, a misson trip, business convention or any other type of travel all i can say is "Let me book your next Great Adventures"
The following are a couple links and my email. Hope to hear directly from you soon.
Any questions or comments please feel free to contact me directly,
Sincerly,
Jeffrey Miller
Chapters In Adventures
Owner
http://www.evotravelagent.com/chaptersinadventures
chaptersinadventures@gmail.com
---
No comments yet
---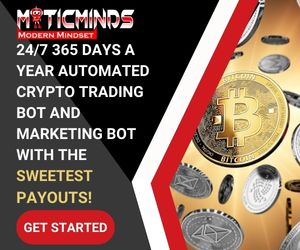 ---
Support
Privacy Policy
Affiliate Terms
Terms of Use
Testimonials