National Wealth Center and The Xtreme Lifestyles Network! See Yourself Free!
Wealth generation is an art and a science. National Wealth Center or NWC for short, has put together a program that will generate long term sustainable wealth, and teaches you how to keep it! Their program moto is See Yourself Free!
Most programs can show you how to get income, but to generate true long term increasing wealth takes a complete system. There are several different levels of the program at NWC and different components that all work together to help you develop your existing business, your personal life, your wealth generation and preservation techniques, and lead generation tools also located in your back office once you signup.
There is a special helping feature of the NWC program called the People Helping People rotator or PHP rotator for short, you will be placed in, to help you get your first four signups to the program! This team effort helps in order to get you going fast. The first signup you receive will cover your monthly fees ongoing, as these are all monthly commitment accounts at different join levels and provide long term building and sustainable income for all participants.
You may join at these levels or all three which is highly recommended! Levels are $25 self development, $100 business development, $175 level which encompasses all three together and is the most recommended level so as not to miss any commissions since most will join on all three levels. There are also higher levels and one time lifetime membership payment levels for those who really want high monthly income and desire to build their business on those levels. They are $250 Fitness Advantage Program, $1,000 Wealth Advantage Elite program, the $3,500 Network Marketing Elite program and, the last and highest level $7,500 The Vault Program! There is truly something for everyone no matter what your financial situation right now. It is guaranteed to change for the better with this program.

There are google hangouts, a facebook support group called the " Xtreme Lifestyles Network (Official Group) "This group as of this writing, is 5,034 members strong and growing daily! You can network with other members, get your questions answered live, get help with promotion, sign up to the rotator and many other things. It helps to get live support and have access to the program co-ordinators. The CEO and founder Peter Wolfing are accessible and will answer your questions.
To Visit the Facebook group Click Here:
There are also Xtreme lifestyles network (my personal marketing team members) , who will help and assist you via phone if you need support. My personal sponsor and Mentor Mr. Esteban Martinez will help you if you need support and assistance and has been a lifesaver to me with this program. I highly recommend National Wealth Network, PHP rotator as a vehicle for referrals, and the Xtreme Lifestyles Network , team marketing group for NWC!

To signup on my personal team Click Here:

NWC and Xtreme Lifestyles Network , they rock all the way to the bank!
---
---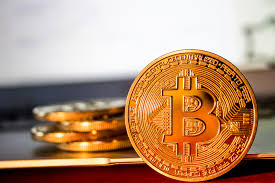 ---
Support
Privacy Policy
Terms of Use
Testimonials