Why I Joined Melaleuca
I only recently found Melaleuca. It turns out Melaleuca has been around for 33 years. They don't advertise because they don't need to. Their business model works well with word of mouth advertising. This allows them to put more commissions into the pockets of their preferred members.
Not enough people get that concept since our culture doesn't focus on it. Our culture focuses on billboards, magazines, and advertising that the public has grown numb to.
Anyway, once I was introduced to the website and realized that it's an online shopping club with heavy discounts, I got more interested. I have been looking for a business that is incredibly simple and all people truly need.
Well...we all need to eat and we all need to save money. Both are very simple concepts and facts and they are a good base to start from.
When we shop online, a few things take place. First, we are saving time since we don't have to spend as much of it in a store. The cold stuff we normally buy will still need to be bought at a store, but time is reduced significantly since all other stuff can be ordered through Melaleuca. Second, we are getting alot of discounts and buying better stuff.
I really hadn't thought about the fact that some of the prices on the shelves in stores have to be set high enough to recoup advertising dollars for the given name brand you are buying. The products are not necessarily worth the price that we pay for them.
Melaleuca is the manufacturer and the store. They don't have advertising dollars to deal with so more quality can go into the products.
We obviously spend money each week on groceries in order to eat. Shopping through Melaleuca's website simply means spending the same money with Melaleuca, getting better stuff, the money goes further with the discounts provided, and there is an extra savings of less time needed at the store.
If you are worried about using your bank account online, the easiest way around that is using a prepaid card. Use an atm, get the cash out you would normally spend, put that on the prepaid card and use that prepaid card to shop online.
Now, once you see the benefits of all the points mentioned above, you can wrap your mind around getting commissions if you choose to. Find a way to consult with people and let them know about Melaleuca. There is a 96% reorder rate with customers who shop with Melaleuca.
That means that you get commissions every time somebody you personally referred shops through the site, and you get commissions on the people that they refer for 7 generations. That adds up over time.
That turns this into a simple business model. People change their habits a little, shop online, get better stuff and the money spent goes further, and we earn commissions if we choose to go that route.
I want both. I want the convenience of saving time and money along with the chance to earn a substantial income. Melaleuca has been operating this way for 33 years. They seem to have a good thing going.
I hope you enjoyed this content. If you're interested in this concept, let's go the website together and talk things over.
It is a win-win.
Enjoy your day
Scott Moore
---
No comments yet
---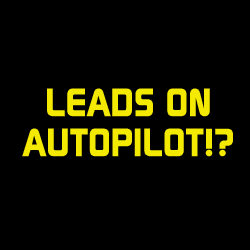 ---
Support
Privacy Policy
Affiliate Terms
Terms of Use
Testimonials