The One Who Is Loudest, Gets The Most Business For Themselves
Of course you are wanting to build a large team in your MLM business, and earn a lot of money from it.
So what would it take to reach that goal?
Why are some signing up people everyday, while others get nowhere, just spinning their wheels all day long?
There is a method to the madness, and in today's business announcement I will explain a bit on how you become the one who is getting the results.
If you fully grasp what I mention in today's business announcement, you can begin to see steady growth in your MLM team, and business in general.
The One Who Is Loudest
That is a saying, I remember hearing many years back.
What it means, is being productive and getting people's attention.
A person can't join a business they are not aware of.
So it becomes a matter of being the one who gets more eyeballs on the presentation and introduces more people to the business.
Getting people to see your business, attract several people to you, and prospect a lot is considered being loud.
How To Get Very Loud
Now, you may understand the figure of speech behind being loud, but do you know how to make a lot of noise in your business?
Learning to make noise is not as hard as staying consistent with it.
So this section will touch a bit on how you make noise, so you can be the loudest in your company.
Prospecting:
One way to be loud, and to be very tuned in on one individual, is through prospecting. You need to speak to people everyday, and get your message across. Some will have no interest, some will pretend they do, some will say they are going to join later, and some take action fast. Always keep new faces on the presentation as prospecting gives an individual the best exposure possible.
Advertising
We must be advertising like crazy, in as many places as we can without going broke. Always be tweaking your ads, and finding the highest converting ones. Use as many free ads as you can, no limit to those. And select a few paid advertising strategies and find the one that gets the best results. Never go a day without a form of paid advertising running.
Content
Always be working on getting your message to masses. Create a new video, blog post, article, podcast or live broadcast everyday. Content will reach more people then anything else, and bring to you the most interested people. But, you better make a lot of it to be heard through the masses of it already out there.
Social Media
There is a way to always be finding new people through social media. There you have platforms where you can message people, and have conversation through text. These are as close to actual prospecting as you can get, so use it as much as you can everyday. You'll find a lot of people when you do.
Time Management
Here is a huge factor in creating noise and getting discovered.
How much time you have to work on this is not as important as how you spend that time.
Many of us build businesses on the side, so we only have a small window of time to work on it.
You need to set the time aside to get to the steps that get you the most results, and work on other steps as you can or the days you do have the extra time.
I figured I'd mention this since how you spend your time is very important when you are building your MLM business, and trying to be the loudest in your company.
Did This Help?
If you got the point of today's business announcement, please leave a comment below.
Also, be sure to reach out to me and connect with me here on MLM Gateway.
P.S Want to see what a lot of noise will do for a MLM business? Take this free tour here and I will place new team members under you on a regular basis, and you can keep them as your own if you wish.
---
No comments yet
---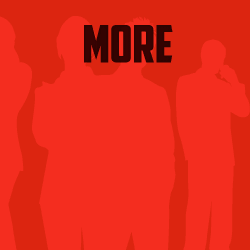 ---
Support
Privacy Policy
Affiliate Terms
Terms of Use
Testimonials