Linkedin MLM Sponsoring - How To Get MLM Signups Using Linkedin
Of all social media platforms, there is just one that is focused on a career and professional level.
That is of course, Linkedin.
So it's no surprise that Linkedin is a place where you could find professionals, who like making money.
But, so many people hop on, and get nowhere with it.
Are you one of those?
That's why today I am going to share some tips and advice how I am able to signup new MLM reps using just Linkedin, every month.
Your Profile
One of the most important parts to being successful on Linkedin, is creating a good profile.
You need to look like the pro you are, so people looking at your profile will want to engage with you.
Make sure you have a good picture, and a good background banner.
Also, make sure your Bio is full of information, and explains to the one reading it how you can help them.
The Beginning
It really matters a lot on Linkedin how you first approach someone on the platform.
Being the one who just send a link and a pitch before even speaking to the new connection, usually gets you nowhere.
So, word to the wise, just like with MLM Gateway, send an engaging message to your prospects on Linkedin.
Just doing this alone has led to several new signups for me, and I didn't even have to ask them if they were open to looking at my MLM.
So start with this approach, and a few signups will fall into your hands.
The Groups
Finding the right groups is key to succeeding on Linkedin.
Find up to 50 groups to join that have a large amount of members and would be targeted for what you are looking for.
I would join a few top MLM groups.
I would join a few top product related groups.
Then I would join as many groups that are specific professions that I am looking for who would work well in my MLM company. (doctors, veterinarians, lawyers, etc)
Join these groups and participate in discussions.
Doing so will drive new people to find you.
Also, start conversations that engage people.
Lastly, go through the members of the group, and reach out to connect with those you have best shot at sponsoring.
Build Groups
Here is a HUGE secret that many people on Linkedin miss.
If you create a group on Linkedin, you can access every member's email inbox that joins the group.
By sending out a group announcement, you can direct traffic to a landing page, or even to your list.
Build a group of 100,000 people, access 100,000 email inboxes.
You can build up to 10 groups last I checked.
So consider what the group will be targeting and promote it daily.
Post Frequently
it's important to throw posts up on their wall as much as possible.
Many people skip Linkedin's wall and go to Facebook.
Facebook is good, and is important, but Linkedin will get you high quality prospects from the members it has.
So get into the habit of posting on Linkedin, every time you tweet or post on other platforms.
Write Articles
This is a very important step.
If you are writing articles on Linkedin, you are getting a lot for your work.
People on Linkedin will see the article, and some signups can come directly from the articles themselves.
But, the cool thing is, Linkedin has high authority with search engines, and some of your articles will rank on top page of Google.
One of my articles hit the #1 spot on a big keyword before. It got me massive traffic, sales, signups and subscribers to my email list like nothing ever before had.
Write good content on Linkedin, and enjoy the benefits.
Advertising
Linkedin has a high price tag on their ads, period.
I have not advertised there in a while, but have done a lot of it in the past.
Be careful with this tip, because a bad ad will cost you a lot of money.
A good ad, will make you a lot of signups.
So if you are NOT a paid advertising person on any social media platform, do not use Linkedin's ads.
But if you know some about creating banner and text ads, then Linkedin can land you the perfect person to duplicate in your team.
NOTE: If you do run ads, run them slow at first. Then cut them off completely for a short time. Linkedin will send you a $50 credit to run free ads if you will run a campaign for a few days first. So it's a nice way to increase the clicks without spending too much.
Did This Help?
If you got some ideas from this post, please leave a comment below.
Also, if you have any Linkedin tips you'd like to share, please leave them in a comment below.
Lastly, let's get connected here on MLM Gateway (and Linkedin) so we can continue sharing value with one another.
---
No comments yet
---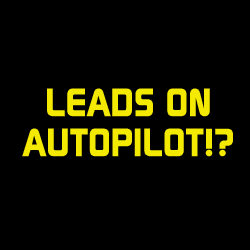 Member Ad
Free Lead System
Need Fresh Leads? Claim Your FREE System and Rake In 127 Leads DAILY With NO Paid Advertising.
---
Support
Privacy Policy
Affiliate Terms
Terms of Use
Testimonials