Neoliminal - Beyond - well beyond - beyond wealth
Hello everyone and thank you for reading my announcement. I am an entrepreneur with several co-working spaces that I own. Its not exactly the best business to be in during the Covid virus, but weve been partially open for our virtual address service and answering services. Meeting space is slowly now starting to ramp up again.
Last month a friend of mine started with well beyond. Well beyond has various health, wellness, and skincare products. They recently merged with another firm that has been working on some innovative solutions in the cryptocurrency space. The new combined company is in its pre-launch phase right now. The launch is 7/10.
She has been building her downline with her dad and has been making a good amount of money. Her dad if very knowledgeable in crypto and knows when to jump on an opportunity when he sees it.
So, a little about their offerings
Healthy Chocolate
Energy Drinks
Meal Replacement Shakes
Nutritional Supplements
Skincare Products
Partnership with CoinZoom
Wanderlust Travel
Investing in Velocity Nodes
Cryptocurrency autotrade investing with EndoTechs Sigma AI offering
For the first five bullet points, I recommend that you go to the standbeyond URL above and see what they are all about. The products are well reviewed. I am happy to sell them, but that is not where my or most of the new distributors focus is. Let us talk about the new stuff!
The CoinZoom partnership is the bread and butter of it all. CoinZoom is a new cryptocurrency wallet and trading platform. Their unique angle is that they provide a Visa debit card that can convert crypto into fiat on the fly when you purchase something at a retailer. Pretty cool stuff to turn crypto into something that your average person can hold. Some of the benefits of joining with beyond vs. signing up directly:
Depending on the level that you sign up with beyond, you get a CoinZoom level. With CoinZoom it takes holding a certain amount of Zoom Tokens in your wallet to qualify for any given level. With beyond you get the CoinZoom level automatically. I recommend going to the CoinZoom site to see what the different levels give you around trading fees, cash back bonuses, etc.
Wanderlust Travel is a booking engine that gives you discounts on hotels. TBD whether the discounts are worthwhile as I cannot log into the system until after launch.
A Velocity Node is a piece of hardware that works on blockchain calculations. It is way too technical to talk about here, but there is a video in my Neoliminal URL above. Basically, though it is a passive investing opportunity with good upside and minimal risk.
EndoTechs crypto trading has showed amazing results over the past years. Check out the (very long) video on my page to learn about that.
For Zoom Token purchases over 20k that you make before 6/30 you will get a 25% bonus. It is not trading publicly yet. Currently at $0.115 per token. I am invested and hoping for good return.
Anyone that signs up for the Founder or Club beyond level before launch gets shares in a 2% overall company revenue bonus pool. It is great to be able to share in this without having to reach any status level within the company.
---
---
---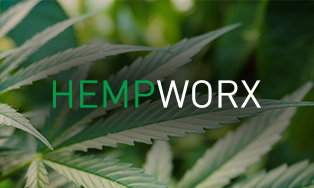 Member Ad
LIFECHANGING BEAUTYKIT
An amazing opportunity for just $35!! Including high quality beautyproducts, convention ticket, Free trainings, sisterhood, and so much more! Join this month for this amazing offer!! X Babette
---
Support
Privacy Policy
Affiliate Terms
Terms of Use
Testimonials