How The Pros Succeed in Network Marketing Fast!
How The Pros Succeed Fast in Network Marketing ...
We as network marketers need to have as many of the right folks eyeballing our business opportunity as possible. The technical term is called "driving traffic". And I'm not talking about a paltry 50 biz opp seekers and lookey-loos per day either. I'm talking about 1000s of current & former network marketers from a network marketing genealogy lists everyday looking at what you have. When you use genealogy lists you don't have to worry about showing your opportunity to people who have no clue about what network marketing is. They have bought into a program before, so there's less resistance to maybe look at what you have to offer.
The pros use these lists to build downlines fast. Now you can keep doing whatever you've been doing. And if you're doing great, by all means don't change a thing. But if you're not, then you really need to incorporate what I'm about to reveal to you into your marketing.
So you've got your hands on a genealogy lists of thousands like I did ( anyone remember WakeUpNow?) But how do you contact them? Bulk email maybe?
You could, but I don't!
Why?
Because you're never sure whether your email actually reaches the recipient or reads it. Plus depending on your email provider, you could get shut down for spamming.
So imagine this, instead of emailing your marketing messages or buying expensive solo ads where the person's list is probably worn out from the same opportunities from your competitors. Why not use the technology of the day?
And what is the Technology of the Day?
Some marketing tools that have made my marketing so simple and highly profitable. With these tools I get to create fresh targeted leads for both of my business opportunities plus I keep increasing the number of subscribers to build my list and I make sales in my primary business on an average of at least two a week. Now you might say two sales a week is nothing, but my primary business is a high-ticket program where the minimum commission for a sale is $1000 dollars. So an average of 2 sales a week at a $1000 a clip I don't think is bad. Do you?
Anyway, I'm sure you realize that everybody is on their cell phones today. I was surprised to learn in several articles I read about a year ago in Home Business Advertiser magazine that people today would rather read a text than talk on their cell phones.
I also learned these startling statistics:
The average cell phone user checks their phone a whopping 63 times a day!
That text messaging has a 98% open rate!
86% of cell phone users will stop and check their phone even while their speaking with friends and family!
90% of text messages are read within three minutes of receiving them!
Did a light bulb just go off over your head like it did mine when I learned about this?
Think for a minute how much you check your cell phone. I immediately started thinking how I could contact thousands of these former WakeUpNow distributors everyday and it was guaranteed that they would receive and actually READ my marketing messages. Plus I wouldn't be accused of spamming because they would all agree to receive my messages.
One of the marketing tools I've been using to reach former and current network marketers is...
It's where you craft your marketing message, record your message and then send it out to cell phones (no landlines) of former and current networkers. The slick thing is you can't be accused of violating any laws or getting into trouble because when the prospect receives the voice mail, THEIR PHONE NEVER RINGS! Since everybody checks their cell phone so much today, they'll see they have a voicemail and get curious enough to see what it's about and check it out.
The other marketing tool I use is Automated Texting. This is where you advertise a number in a text message, and when the prospect calls or text the number it automatically sends a text back to the prospect with your website link in it. Thus you have your website being looked at via that person's cell phone.
So in summary. I use Two Marketing Tools. Automated Texting + Ringless Voicemail Drops. You create a marketing message about 30 seconds long that includes your special phone number in it. You send out a ringless voicemail to 1000 or more prospects per day, per week ,etc. Each one receives a voice mail on their cell phone where they never hear a ring. Prospects see they have a voice mail. They listen to it. If they're curious, they call the number. When they do this, the pleasant voice on the other end will tell them to "press 1" if they are interested in learning more, so they "press 1" then they automatically receive a text to their cell phone with a shortened URL hyperlink that goes directly to YOUR website or any business opportunity you're promoting.
SWEET!
If you have a better more effective way of contacting thousands of open-minded prospects on a weekly basis without spamming, and it doesn't cost an arm and a leg to do it, please let me know.
Meanwhile I'll keep using these two tools.
---
No comments yet
---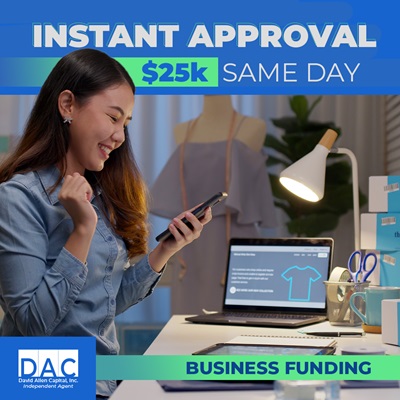 Member Ad
Work from home
I would love to share how I make money just a couple hours a day.
---
Support
Privacy Policy
Affiliate Terms
Terms of Use
Testimonials