CAS Graphix cc t/a Afrigraphix.com
It is really interesting to look back and realize how CAS Graphix cc t/a Afrigraphix.com was established and the motivation behind launching the company.
Having been interested in art and colour from an early age, I became aware of my passion. Fortunately, I had people who encouraged me and was given art lessons by artists who I admired.
I was encouraged by my parents to go to university and study architecture. We have a number of architects in our family and they thought I should follow the same path. In South Africa, at that time, and at the age of 17, I was drafted into the army to do my national service. I had been there for six weeks when I decided that I didn't want to go to university and preferred to follow a career in advertising and graphic design.
After my time in the army, I managed to get a position as a Layout Artist in one of the larger advertising agencies. At that time, most ads were a combination of drawing, photography and copy. The headlines were usually done with Letraset which no longer exists today. You were given training on how to space the lettering and had a choice of hundreds of type styles.
Today this is an automatic thing. Just click a button, select your type face, and type what you need.
From my initial start in an advertising agency, I moved to selling and then selling advertising space and exhibition organizing to publishing.
At the same time never giving up on my passion of drawing and painting. Every spare moment would be taken up with my art.
Living in South Africa we have been surrounded by wildlife. We went on trips to the Kruger National Park with our school, our parents took us during our July school holidays because you were able to see more animals in the winter months. Later my business trips would take me to the Eastern Transvaal, now Mpumalanga.
I have always loved animals and then could really see the beauty in the wild animals. The cat family became particularly interesting - the lion, leopard and cheetah. All cats but all completely different.
As you will see from my paintings on my website - http://www.afrigraphix.com
To develop my business and give myself the opportunity of living my passion, I am looking for Sales Agents to sell prints of my work worldwide.
---
No comments yet
---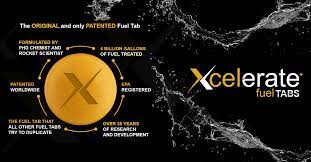 Member Ad
Get 100-200 Leads a day 24/7
Discover the system I used to win the MLM Gateway referral Contest several Times. 100 to 200 Real Leads 24/7
---
Support
Privacy Policy
Affiliate Terms
Terms of Use
Testimonials