The Difference Between Recruits and Business Partners
The Network Marketing business model allows anyone to start a business from home and recruit reps into their organization to build a passive income stream. That's powerful! Unfortunately, so many people have recruited friends, family, co-workers, and others into various business opportunities and basically sign them up to fail. That failure has caused many people to dislike the MLM business model and even resist it with pure disgust.
This is what happens when you sign up a recruit instead of a business partner into your business. The thing is if you're simply signing up recruits, then the more the better. Recruits buy your products, recruits fill in the empty spots on your organization diagram, you know the drawing with circles that have people's names in them. Recruits will sometimes join you without a realistic understanding of what it will take to build a successful long term business. As if building a business from home does not require the seriousness, training, work, capital, strategy, and marketing as any other type of business.
Recruits quit easily, sometimes at the first sign of adversity. They are lazy, don't show up for training, or just don't put training into action consistently. They jump from one opportunity to the next, in search of the next big opportunity and shiny object. If you have even been recruited by a recruit and joined a business opportunity with them, chances are that you have been basically trying to figure out how to grow your business without much in the form of leadership from them. Recruits want fast money yesterday and only see you as a number or a name in one of those circles mentioned earlier.
Business partners, on the other hand, take value in relationships. They understand that it's not about quantity but the quality. It's better to have three people that are serious about their businesses and will work with you rather than one hundred that will quit for any of a million reasons and be unproductive. Business partners work together, they have mastermind sessions, and they support one another. BP's add value to each other's businesses, even when they are complete newbies. Nothing excites you as much as having a new business partner's business explode and be successful, you just want to tell everyone and it also gets the attention of others.

If you are interested in becoming a business partner and working with one instead of just being a recruit, feel free to connect with me. Simply click on the link below to visit my website. I'm sure we can work together even if you're promoting another opportunity. In my business, I don't focus on building my primary MLM company, but instead, my focus is on building my own company. For more information on what that means, please read my other business announcement titled, "Start and Build Your Own Company!"
If you are looking for a way to build your own business that doesn't require prospecting or recruiting others, I recommend affiliate marketing. Get access to a FREE Bootcamp that will walk you step by step from zero to super affiliate in 100 days!
Thanks for taking the time to read my article and until the next time.
Best,
Christopher Thompson
---
---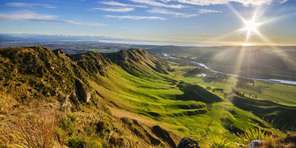 Member Ad
Home based work Apply now
do you want to earn 100$ per month just by using a social media called webtalk .be the first million that join between now and then have the ability to earn up to 50% of revenues
---
Support
Privacy Policy
Affiliate Terms
Terms of Use
Testimonials