The Best 3 Things To Have in Business!
We here all the time about the best 3 things to have in business but in truth there is so much more that people forget to identify due to the hype and excitement. The 4th thing is the delivery system of your pitch for recruiting sales leads and distributors but I will show you that in my summary.
As a leader you must evaluate whether or not you have a great product that is viable. By viable I mean that you love it and others value it enough at the price point that it will lead to repeat sales. Residuals come from people buying time and time again after you made the initial sale. If you have to constantly sell the same product to the same person month after month you have lost all leverage and will never create a residual income.
A compensation plan that is simple enough for the average person to succeed and many companies have this but if step 1 is not solid it just does not matter. Commissions come from the movement of a product or service period. Anything else is an illegal pyramid scheme that nobody wants to hear so do not think that any business is easy? It takes work to create sales, meet people, train distributors and customers but you can use systems to take away 90% of that work today and just focus on the important things that give your business the magic touch. Human interaction and social media helps us to make friends and influence people with our personal testimonials. If you are not using what you are selling then you do not believe in what you are doing and it will show.
While a simple duplicatible system is the most important everyone says they have this but they do not understand what it looks like in many cases. You have to embrace and explore technology to help get the word out today or you lose to those who do. For years I relied on old training, old programs, until sales just dried up. I quit for a few years out of disgust in myself and my beliefs. When I decided to give it a try I was involved in 3 programs at once studying them and testing out the differences. This was after reviewing 100's of programs mind you. I was not going to get anyone involved in something that only a salesperson could accomplish. Now mind you all 3 had the best of the best in products, great marketing plans, but the magic was in the systems of duplication. How do you create excitement in an opportunity? First have the right product and opportunity by research, research, research. Second analyze the commission program to ensure that the new person who is inexperienced can succeed if they apply themselves. Third check out the systems and see how they handle your lead, help to train them, deliver the information in a timely fashion that is appropriate to what peaked their interest. Fourth you must let them have enough time to investigate and give them something to lose by taking to long.
To see this process in action go to http://www.winwithmdc.com/CoachBob?SOURCE=MLMGBA
Good luck in everything you do. We are in the greatest industry in the world support each other with positive thoughts of encouragement!
---
---
No comments yet
---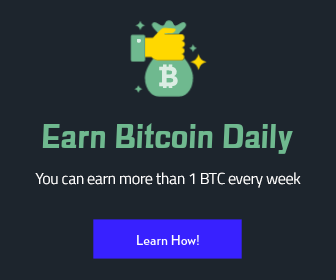 ---
Support
Privacy Policy
Affiliate Terms
Terms of Use
Testimonials