Onboard Distributors Productively and Improve Your Direct Selling Efficiency
Onboarding is a process that must be carried out in a comprehensive manner, with the help of necessary software and tools. An efficient onboarding process results in an increased level of confidence in distributors. An onboarding process also focuses on educating the distributors with the basic strategies of the direct selling business. Distributors must be confident in order to perform well on their sales and promote the business. Let us understand some ideas to improve the onboarding process of direct selling distributors for ensuring their productive careers.
- Constantly evaluate the efficiency of your training programs and learning resources. Monitor the performance of distributors from the beginning so that you can nurture their quality and efficiency during the initial phase. Provide interactive training sessions with a personal touch and uplift their capabilities and skills.
- Brand communities are key points of reference for the distributors. Improve the trust and value of your brand with brand communities. Brand communities can serve as a great source of data. Identify the popular channels of your interest groups and establish your brand community.
- Make sure the distributors understand the purpose of each step in the business process. Make them practice and understand where they have room for improvement. Make your resources and content easily accessible to them and help them in their time of need.
Streamlining these strategies improves your chances of growing with a productive group of distributors. Direct selling is the distribution of products or services from the manufacturer or seller directly to the end-user with no intermediary. The onboarding process will integrate new employees into a company. So,It is necessary to onboard your distributors with a plan in place.
With the advancement of technology, it is easier for businesses to scale up and reach a wider audience. Distributors are more aware than ever about their opportunities in the market. More importantly, they want to be given a warm welcome when entering your business so that they can start engaging with you as soon as possible. The most important thing to do is acknowledge their interest by providing them with attractive enrolment packages, exclusive offers etc.
Distributor onboarding in direct sales has been found as one of the most important aspects for making distributors effective and efficient at their job. The right strategies for distributor onboarding can help companies improve productivity and keep their staff motivated. There are various methods of onboarding distributors to help them start their careers on a positive note.
---
No comments yet
---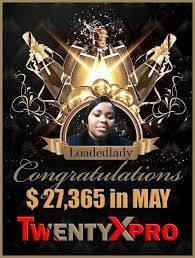 Member Ad
Unlimited Leads
Want UNLIMITED LEADS for your business for just $37.50? This special offer will be gone FOREVER in 7 days. Sign up now
---
Support
Privacy Policy
Affiliate Terms
Terms of Use
Testimonials