Today I Earned My HubSpot Inbound Certificate. You Can, Too!
I'm so happy today I earned my certificate from HubSpot Academy! I am now an "Inbound Certified" business person. This gives me more options now on how to market my business online.
If you're an MLM leader who wants to increase your intellectual capital to become more attractive in the marketplace, you should try enrolling in HubSpot Academy's Inbound Certification Course, and other related courses they offer.
Yes, one of the many ways to become more attractive in the MLM industry, is by increasing your intellectual capital. This means, having people see you as an expert who can solve their problems. MLM leaders are often attracted to people they can count on to for help.
MLM leaders are proven buyers, as they have means to buy online from companies like MLM companies. As compared to opportunity seekers only who's interests were just piqued by an attractive ad online, but not proven to have the capacity to buy.
Now, if you're targeting MLM leaders who are proven to buy, you need to attract them. The more you chase them, the more they get annoyed by unprofessionalism. So, what you need to do is, start becoming a professional today.
In the attraction marketing course they I've been through, we were taught to become the hunted, instead of the hunter. And that's possible, and it actually happened to me many times before. It's for that reason that I went back to promoting the Attraction Marketing Formula that taught me all these.
Alternatively, there's another one that teaches lessons like this and it's for free. Also, you will discover CRMs that can you can use in your lead generation (generating leads for your business).
I guarantee you, the knowledge you will gain from this FREE course, it will serve you for good, something like a life skill that will be yours forever. It will gonna help you regardless of what kind of business or profession you pursue.
If you are interested, here's the link:
https://academy.hubspot.com/courses/inbound
Good luck and wishing you success in your endeavours!
Sincerely,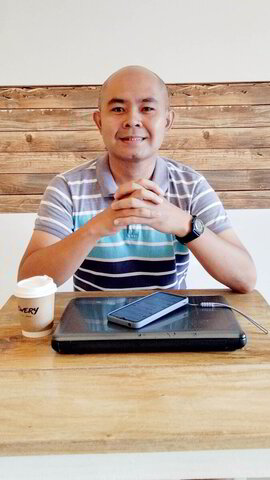 Gomer Magtibay
---
No comments yet
---
Member Ad
Sign up here
Tron Blockchain 100% Decentralized Smart Contract. Earn 3.5% daily. No time limit, withdraw or invest every day. Minimum contribution 1500 Tron Maximum Unlimited. Referral rewards 5 levels 15%
Member Ad
Whatsapp Group
It is no secret that Forsage produced millionaires in the year 2020,well it is back and launching on the 29 june 2022 and people are excited and ready to transform their lives with this programme.
---
Support
Privacy Policy
Affiliate Terms
Terms of Use
Testimonials