STREAMING TV 4 LIFE - LEGACY DIRECT BTV BIZ
In the early 80s & 90s & up till Recently Consumers all over U.S. & the World
have overpaid Millions to Cable & Satellite Companies for less then 250 Channels
& movies & alot times experience outages & cancelled channels!! Now the Past 5 -10 years
or more- Streaming TV has caught on.. At Legacy Direct BTV we are proud to be at the Leading
Edge since Last year 2015. Our BTV Media Box is very Advanced, Fully updated & all Streaming
content is Fully Legal, Cannot Download & lots of other great Features!! Take the next Step & Look
at our Business, Product & Team. We are based out of Irvine California & are expanding all over
the U.S. with International Destinations opening soon!!
Legacy Direct is a forward-thinking, streaming hardware and original content provider. We are offering state of the art technologies that allows access to unlimited network programs (domestic and international) to families and individuals all across the globe.
Join our team and let Legacy Direct become the catalyst for helping you reach your full potential. Personal growth, income opportunity, coaching and mentorship lay the foundation for each new team member to complete their own destiny.
The Most Powerful Media Player in the World! Stream your favorite Movies or TV shows,Access to over 250,000 Movies,50,000 radio stations & Access to your favorite apps,Converts your old TV into a SmartTV.Surf the Internet from your home TV,Skype, share photos and more! Access to Kids Zone & educational programming,Access to international sporting events.
Plus as a Business Opportunity!! Everytime you Share Our Business & Sale the BTV Media
Media Box You Can Earn $150 or More Plus Potential Volume Bonuses!!
Plus You can Network & Build a Team all over U.S. & Market in U.S. & Worldwide!!
About 1 out of 7 Families in the U.S. are switching to Streaming TV.. Tired
of Over Paying for TV Satellite & Cable!!
Recently a Friend of Mine Introduced me to the Business Since I previously Marketing
Satellite TV since Last Summer & understood that People were paying way too much &
alway having trouble or due to Credit issues etc could not qualify.. so with TV viewing by
Cable, Satellite & buying Videos at Wal Mart or elsewhere it adds up to alot of $$$$.
I saw this & Said Sure lets Roll!! Now Moving Forward ready to Build this Biz in Texas &
throughout the U.S. & International!!
Lets Go Win!!
Joe Holloway
Legacy Directv BTV
Sales Leader
http://jshdreamteam.legacy.direct/
Introduction Video
---
No comments yet
---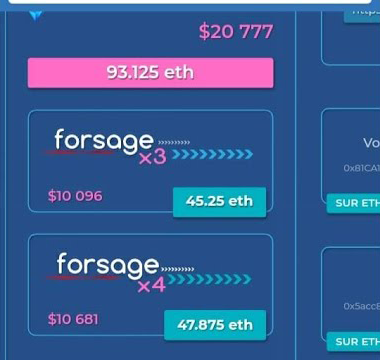 ---
Support
Privacy Policy
Affiliate Terms
Terms of Use
Testimonials