Independent Small Business Home-Loan Agents Needed Nationwide--Daily Pay!!
Hello marketers looking for an opportunity base on a real brick and mortar business,
There is a unique new business opportunity that has the potential of becoming quite lucrative if you are willing to help small business owners acquire funding for their businesses and willing to put in the hours to get trained to learn to become an effective independent loan broker.
David Allen Capital specializes in providing business capital funding to small businesses throughout the United States. DAC's funding partners has approved over $10 billion in small business loans throughout the US and partners with some of the best investment organizations, in the business. Your number one goal, as a DAC independent Agent will be to inform as many small business owners as possible in your communities about David Allen Capital's alternative quick loan funding options.
DAC's simple and fair process does not require hard credit checks, can be started online, and the funds will be available to the business owner on the same or next day, depending on the when the offer is approved by the funding partner and accepted by the applicant.
After the funding is dispensed the referring agent is compensated at least 3% and as much as 6% of the total value of the funds. For example, if you refer a loan of $15,000 and the offer is approved and accepted by both parties, the referring agent will earn either $450 or $900 (depending on if you have other referring agents in your downline). Commissions are dispensed daily, so the $450 (or $900) fees will be deposited into the referring agent's account immediately after the loan is transferred to the business bank account.
As Independent Agents we meet, greet, and inform our local business communities of our services and direct business owners to your free affiliate website. DAC's no obligation, 3-5-minute interview process, can be started online. The easy online process includes answering a few simple questions about the applicant business operations, linking the business bank account, reviewing the approval terms, accepting the funding offer, and instantly transferring the requested funds to your bank account.
Although there are no hard credit pulls, the owner should be aware of his/her FICO (credit) score. The terms of the loans are transparent, requires no collateral and the applicant will not be obligated to accept the loan if he/she does not agree with cost of the loan and the stated repayment terms.
According to our training, banks only approve about 20—30% of small business loan requests. So, there is a market for their service and that's what David Allen Capital does--they provide the other 70% of those rejected loan applicants with another way to acquire the money they need, when they need it most. There's too much information to go over in this brief business announcement, the best way to review this opportunity is to sign-up for a free no-obligated account and spend some time going over the program.
Finally, although this has some traits of multi-level marketing programs—it is not. If you want to become an affective loan broker you will have to go through the training, attend the weekly meetings and keep up to date with the industry.
If you can commit to that, this opportunity could grow into a very lucrative profession while helping the small business owners in and around your communities acquire the funding needed to maintain or grow their businesses.
Click here to review an 8-minute recruiting message from the founder of David Allen Capital, Inc.
---
---
No comments yet
---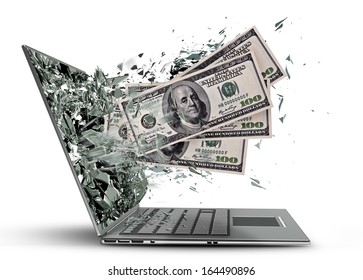 Member Ad
MLM million member movement
The goal at Wealth Step By Step is to help people start with a small amount of money and grow it into a huge empire.
---
Support
Privacy Policy
Affiliate Terms
Terms of Use
Testimonials