I Suffered From Creative Avoidance
My name is Mark and I suffer from creative avoidance. I expect that this condition began several years ago; gradual and stealthy in its onset! You most likely will not find this condition noted in a medical dictionary that would list a grouping of sign and symptoms and treatments. On second thought, you may find this hinderance diagnosed another--Fear!
Yes, fear. Fear in itself is healthy. I have read that fear is the greatest gift humans possess. It is all about the survival extinct. It is a response that causes a fight or flight reaction which in itself is natural.
Before I explain what creative avoidance, let us look at some benefits other than the survival aspect. Fear can keep you from making silly decisions where the potential of reward is negligible. Some examples would be cheating, picking a physical fight or breaking the law. OK!
So, what in the name of creativity is creative avoidance. Creative avoidance is the minds way of creatively keeping you from being creative. And creative avoidance is the bane of every dreamer's existence. The fear that it instills is paralyzing.
A common avoidant behavior and there are a few, but for me, it is PROCRASTINATING on a task indefinitely. I always think or say "I'll do it when I have time when the time is right when the lighting is right when the.....oh look at the squirrels."
Defeating creative avoidance is getting out of your comfort zone--making the valiant move to get out of your own way. Get out and learn something new, something just slightly tough to develop a skill in a safe environment. And for the ultimate challenge go into what is called the panic zone, this is where you try something above your competency level-- thrilling.
You have chased, attempted and failed at so many things in life. And one more try seems more and more remote. The mind shifts into protection mode. People laughing at you, failing at something or being rejected are painful as hell.
And if it has happened too you over and over the mind will shift into protection mode to protect you from the pain--It is natural.
But you can overcome this and do not have to let creative avoidance keep you isolated from the success you desire. Be creative yourself. Fight creatively by finding ways to slowly expose yourself to areas that frighten you.
When you stand up to a bully, you are exhibiting courage. Stand up to the bully inside your head. Build your courage and strive for greater self-confidence. Once you have these, your competence will increase, you will feel good about yourself and the success you desire begins to take off.
---
No comments yet
---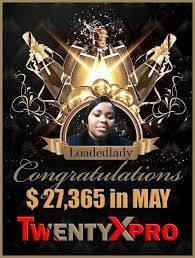 Member Ad
Let's Learn About "AI"Together
Digital mentors is going to show us how to use seven steps to become a course creator in the digital age, leveraging cutting edge software, and AI to build your team and get paid for it tonigh 7PM CT.
---
Support
Privacy Policy
Affiliate Terms
Terms of Use
Testimonials