Top spots filling up fast
Affiliate wanted to pioneer with Vida Divina, a health and wellness company, which was launched last month in 9 countries and more to come.
The best way to start a business is catching them young right? I know so too.
My name is Ugochi Onuoha and I live in Lagos Nigeria. With my 1 year experience in the business of MLM, I thought to myself "for goodness sake!! What have I been doing?" This business is soo real". I have improved myself, reading, learning and putting into action, and yes, I am growing my team from home. I have not gotten this fulfilment and happiness in the 4 years I worked and 2 years of being a home maker ( I resigned after I had my second child, the stress was taking me away from home). I am 29 years old and I feel sooo sad when I see youth go all out looking for a job!!
I am on the hunt for people like myself who needs a change. That mum, Dad, student, working class, just laid off, anybody, somebody who is ambitious, motivated, and ready to lead in love to join me in pioneering one of the biggest launches that we will ever see and enjoy a great compensation plan. I mean take this opportunity, and grow your team. We will work together because it is definitely a team work.
So what makes us different?
So who do you know wants to be healthy, loose weight, detox and want to do just organic products? I guess everyone right?
Our Detox tea helps you loose 2.5kg every week!! I could take this tea all the time!! Oh and I love coffee. I guess you do too but let's do it the healthy way.
Good management team - how about enjoying spill over from people above you? Who does that?
We are opening up and this is the right time to come in and fill up the top spot.
Compensation plan, check match bonus, fast track bonus.
This opportunity sounds great!! So why join my team. Why take up this opportunity?
There will be motivation, inspiration, love, training and tools. Being a team and working as one is key for me. What impresses me most is the "lead with love" My number 1 word.
So if you are interested and want to make more money in network marketing or direct sales business, you cannot miss this new opportunity. Please feel free to visit www.vidadivina.com
If interested, send me an Email @ onuoha.um@gmail.com and I will help you sign up.
If you are currently in the USA, and interested, kindly sign up using the link below: https://secure4.office2office.com/signup/process.asp?cl=puy&fid=492&ID=11033701&bside=AUTO&bcenter=1
and send me an Email @ugochionuoha.vidadivina.com
---
No comments yet
---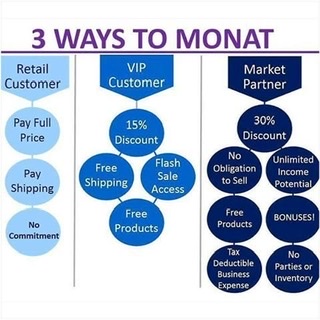 ---
Support
Privacy Policy
Affiliate Terms
Terms of Use
Testimonials