What is a Legal, Safe And A Well Paid Business?
Good afternoon,
Here is some tips for getting started with a homebased business.
What is Legal, Safe And A Well Paid Business?

Many peolpe ask me what is safe, legal, honest and well paid business?
There is one sure way to know if a company has a great product.
We all know that there are a lot of scams out there with home business opportunities, network marketing, affiliate marketing and push buttom system etc, etc. A lot of scams out there, and not everything is legal and safe.
I always recommend to people, whether you're starting a business, buy a specific program or become a customer, think to yourself "Does I have a 30-day money back guarantee?"
If it does, and it stands by that, then it shows they stand behind the quality.
I see a lot of systems out there with a no-refund policy – this is a big red flag right there.
Check if there is a refund policy, that's usually a good indicator.
What is a scam?
A scam is when someone takes your money and runs away, not delivering what they promised to you.
Most things out there are not well-earning, and I think you have to really look at results from other people. If other people have got great results, then you can get those results as well. Look at what they have done in the processes.
Something else that is important, is there any product.
Can you choose if you want to be a member and make money from the business opportunity, or if you want to be a customer and use the products.
Are there different levels of membership fees. Do they offer any free membership.
Generally, if there is a 30-day money-back guarantee, it's a good product. Different membership levels, at least one free. Can you join without use your credit card? Means that you can join without paying anything, be able to make money from the opportunity as a free member. And then make a decision later if you like the business and then decides to upgrade.
If there isn't, there is probably a reason for that. Then it's a big warning!
Have A Fantastic Day!
If You have questions or want to have a friendly chat, feel free to contact me on skype. mart0528.
Or contact me here on mlm gateway.
Martin Englund

---
No comments yet
---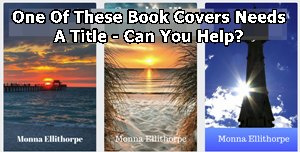 ---
Support
Privacy Policy
Terms of Use
Testimonials