Best Compensation Plan in Health and Nutrition
Hello everyone, my name is Maurice. I would like to tell you about a new company I just partnered with, that's about to change the norm in Network Marketing.
The name of this company is VIDA DIVINA, created by Armand Puyolt, The number 6 TO MLM EARNER in the world, Armand also created the compensation plan for the company TLC (total life changes), which was voted as the number one compensation plan in the world.
It doesn't matter if you've never made money before in MLM, this will be your last stop, because of its remarkable compensation plan, Vida Divina will create more $10,000 per month earners this industry has ever witnessed.
Our products are in the Health and wellness Industry with beverages and everyday products you already use... We are launching with more than 30 products, and we would have about 250 products before end of this year 2016.
And guess what! We own our own manufacturing... No third party. This means more payout in the comp plan, infarct we manufacture for more than 30 mlm companies.
Some of the compensation plan highlights that distinguish VIDA DIVINA from every other company out there are,

We have a check match of 50% on your direct referrals, and up to 7 levels, 20% on your second level, 10% on your 3rd, 4th, 5th, 6th and 7th. That means you earn 50% of whatever your direct referrals earn alone, talk-less of the remaining 6 levels. Isn't that amazing, that's not even part of your own earnings. It's just a bonus.
Also you earn 50-70% bonus on startup packages
The startup packages are
$150- 4 products
$300- 9 products
$600 - 19 products
$1200- 40 products
So if you bring in someone at $150, you earn $75 instantly
For $300, you get $150
For $600, you get $300
For $1200, you get $600
These are still bonuses.
And the binary compensation plan itself is insane as it is up to 25% payout in the binary, no company does this!
REGISTRATION PACKAGES:
At the time of registration, you will have the choice of customizing your package by choosing any products you want to start with*
$1200 for 40 products of your choice
$600 for 19 products of your choice
$300 for 9 Products of your choice
$150 for 4 products of your choice.
It's rare in network marketing to be at the fore front of a launch such as this.
Believe me; you don't want to lose this opportunity!
Message me today, and let's talk about your future success.
call and whatsapp +27833198541
email: befaithms@gmail.com
Video to watch:
https://www.youtube.com/watch?v=jjhp1qjpwJs
https://youtu.be/FdXCK3tlXDE
Website: www.befaith.vidadivina.com
---
---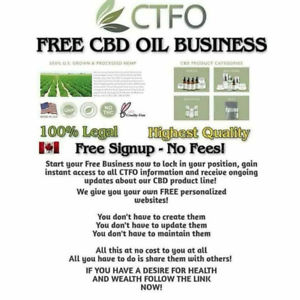 ---
Support
Privacy Policy
Terms of Use
Testimonials